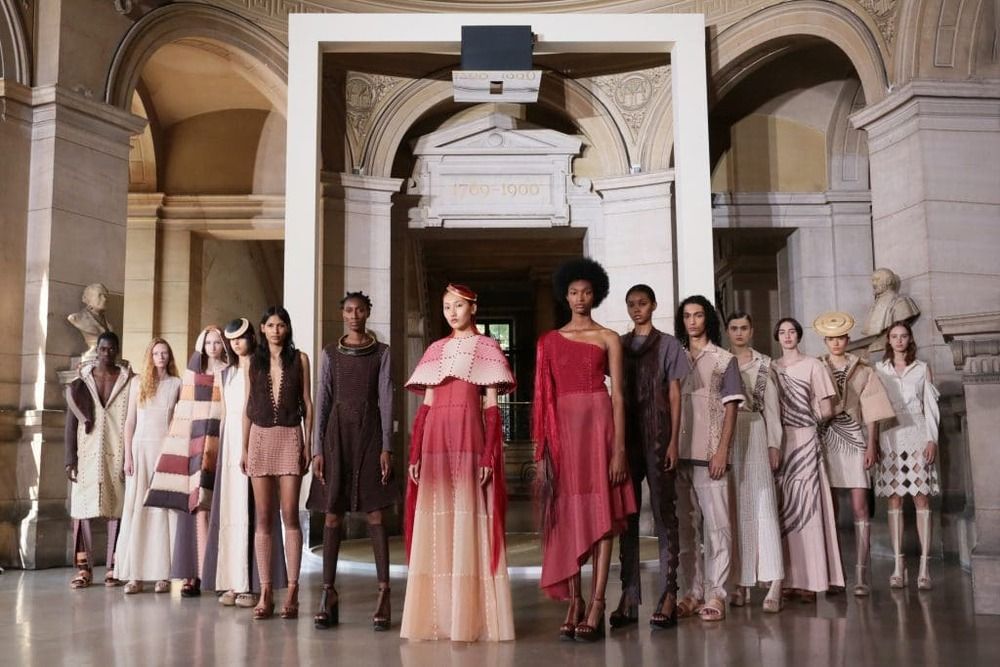 Dress made with 100% Brewed Protein materials
This unique textile comes to the forefront during the climax of the collection – an incredible ombré, cropped cape with hues of white and red. The garment's texture seems to come alive, exuding a striking, three-dimensional quality.
"In several pieces of the collection, we created 3D patterns in the textiles by utilizing the natural supercontraction of spider silk," says Meyer.