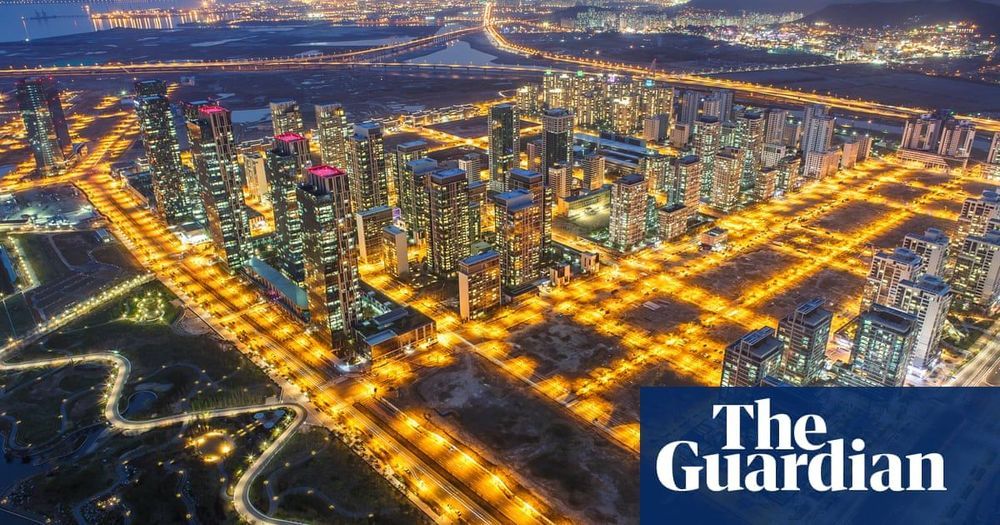 This new breed of city takes various different forms, from government initiatives, to public-private partnerships, to entirely private enterprises. Many are being used to jump-start economies in the developing world, with masterplans carefully calibrated to attract foreign investors and treasuries looking to sink their funds into something concrete. They provide a powerful means for wealthy countries to expand their strategic influence abroad, with the construction of new cities acting as a form of "debt-trap diplomacy", tying host nations into impossibly burdensome deals. They are billed as a panacea for the world's urban ills, solving overcrowding, congestion and pollution; yet, more often than not, they turn out to be catalysts for land dispossession, environmental degradation and social inequality.
---
The feature Kim enjoys most is a small touchscreen display on his kitchen wall that allows him to keep track of his and his wife's consumption of electricity, water and gas and, most important, compare it against the average statistics for the building. Flicking between the screens of bar charts and graphs, a broad grin spreads across his face: for yet another day running, they are more energy-efficient than all their neighbours.
From their living room window at the top of one of the city's new residential towers, a panorama of downtown Songdo unfolds. Across an eight-lane highway lies Central Park, a broad swath of trees surrounding an ornamental lake, flanked by rows of glass towers with vaguely jaunty silhouettes. Armies of identikit concrete apartment blocks march into the hazy distance beyond, terminating at a Jack Nicklaus-designed golf course. It looks a lot like many other modern Asian cities, a place of generic towers rising above a car-dominated grid. Public life is mostly confined to the air-conditioned environments of malls and private leisure clubs.
Initiated by the South Korean government in the late 1990s, when Incheon airport was being planned, Songdo represents a model that has been replicated numerous times around the world. Begun as a joint venture with US developer Gale International – which has since hawked its "city in a box" kit to other countries – the Songdo International Business District was conceived as a $40bn hub for international companies, an exemplar of sustainable urbanism and testing ground for new smart city technologies.