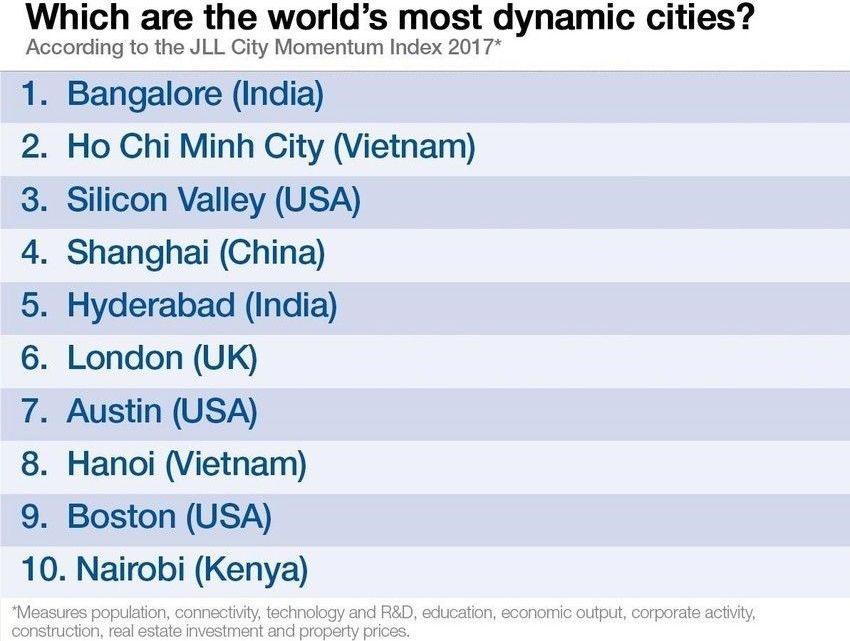 If India can continue to develop its urban centres and promote a Silicon Valley spirit of entrepreneurship, it could be in a prime position to achieve global tech hub status. Bengaluru (formerly Bangalore) in the south and Gurgaon in the north are two tech-savvy cities emblematic of India's rapid urbanization. The country is set to become the largest contributor to the world's urban population.
---
India has long branded itself as the world's leading outsourcing destination for global companies, particularly for those in the technology sector — but in the Fourth Industrial Revolution, the time is ripe for the world's most populous country to reinvent itself.
There is a burgeoning start-up and innovation culture, as shown by the Global Innovation Index, where India has improved its ranking from 81 to 52 between 2015 and 2019. In addition, the country has improved its reputation in terms of the risk posed to foreign investments and, in 2019, ranked third in the world in terms of attracting investment for technology transactions.
To maintain this momentum, India needs to further improve government regulations to encourage support for technological innovation, train tech talent and incentivize it to stay in the country and continue to improve its risk profile by attracting significant foreign and domestic investment in technology. Provided these favourable conditions can be met, India has unmatched potential to become the world's next Silicon Valley.