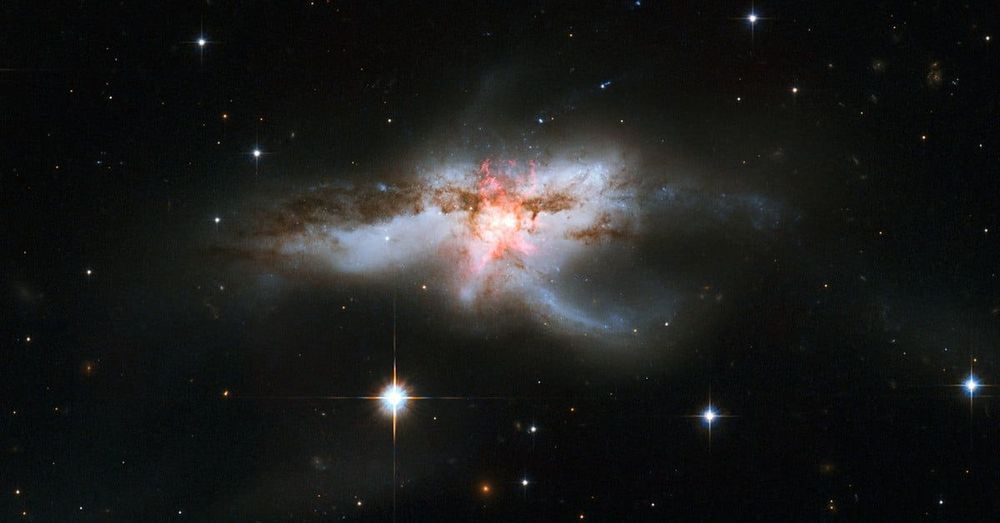 A typical but existentially terrifying feature of almost every galaxy is a monster lurking at its center: A supermassive black hole which can be hundreds or even billions of times the mass of our sun. The supermassive black hole sucks in dust and gas from the surrounding galaxy, leaving an empty spheroid shape right in the middle of the galaxy from which not even light can escape.
Very occasionally, astronomers spot not one but two of these hungry giants moving together, typically when they observe two galaxies merging. But now, researchers have spotted something utterly unprecedented: A galaxy with three supermassive black holes at its heart.
Dr. Peter Weilbacher, one of the researchers from the Leibniz Institute for Astrophysics Potsdam, underlined the significance of this finding: "Up until now, such a concentration of three supermassive black holes had never been discovered in the universe," he said.