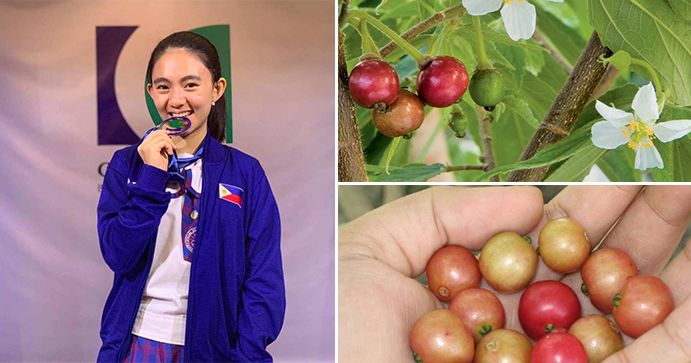 This 16-year-old high school student from Iloilo went viral after discovering the properties of Aratiles fruit or Sarisa that can cure diabetes.
The young Filipina scientist was identified as Maria Isabel Layson, was one of the winners of the 2019 National Science and Technology Fair (NSTF), that was held last February.
She was also one of the 12 candidates sent to the International Science and Engineering Fair in Phoenix, Arizona USA to represent the Philippines in one of the biggest pre-college science research competition in the world and was the first in her batch to receive Gokongwei Brothers Foundation Young Scientist Award.