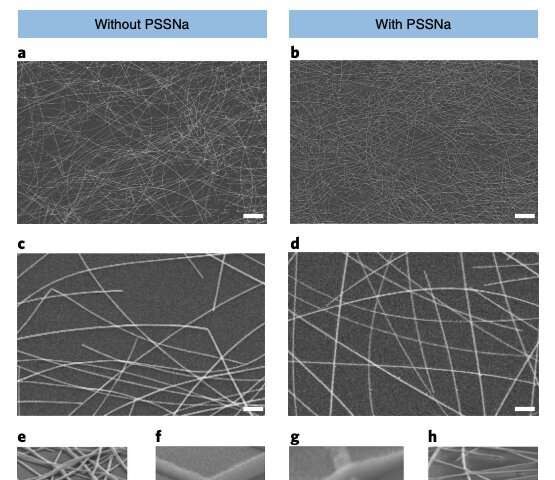 Organic electronic devices, which are made of small molecules or polymers (i.e., substances composed primarily or completely of similar units bound together) are known to have several advantageous properties. In fact, organic electronics have relatively low production costs, they are easy to integrate with other systems and they enable good device flexibility.
Despite their advantages, most organic optoelectronics devices do not perform as well as devices built on rigid substrates. This is primarily due to the lack of existing flexible electrodes that can simultaneously provide low resistance, high transparency and smooth surfaces.
With this in mind, researchers at Nankai University in China have recently set out to create new organic electrodes for flexible photovoltaics, devices that can be used to capture sunlight and convert it into electricity. The electrodes they developed, presented in a paper published in Nature Electronics, were built using water-processed silver nanowires and a polyelectrolyte.