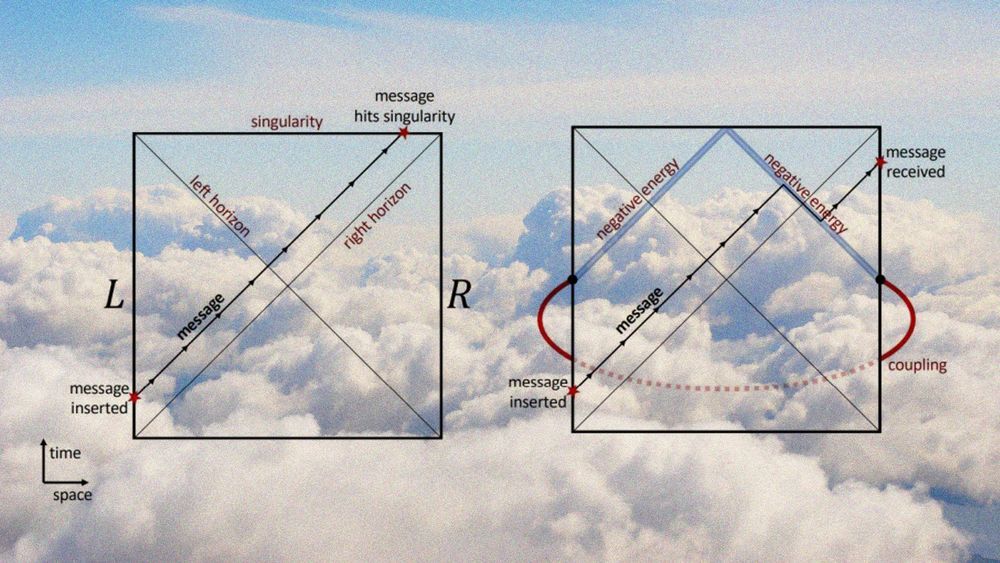 Here's a curious thought experiment. Imagine a cloud of quantum particles that are entangled—in other words, they share the same quantum existence. The behavior of these particles is chaotic. The goal of this experiment is to send a quantum message across this set of particles. So the message has to be sent into one side of the cloud and then extracted from the other.
The first step, then, is to divide the cloud down the middle so that the particles on the left can be controlled separately from those on the right. The next step is to inject the message into the left-hand part of the cloud, where the chaotic behavior of the particles quickly scrambles it.
Can such a message ever be unscrambled?