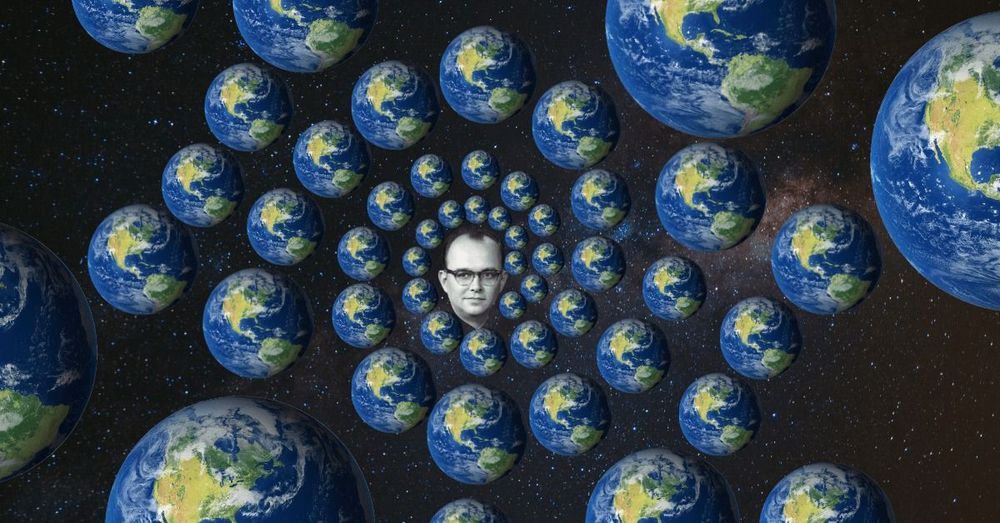 Have you ever laid wide-awake in the late hours of the night wondering what your life would look like if you took that other job, moved countries, or ended up with someone else? While there's no definite answer — and probably never will be — the idea that there's multiple versions of you, living in various universes, isn't as make-believe as you might think.
According to Sean Carroll, a theoretical physicist at the California Institute of Technology and author of Something Deeply Hidden: Quantum Worlds and the Emergence of Spacetime, the increasingly popular theory of Many Worlds Interpretation suggests every fundamental event has multiple possible outcomes and splits the world into alternate realities.
This mind-bending idea originally came from Hugh Everett, a graduate student who wrote just one paper in the 1950s. Everett's theory describes the universe as a "changing set of numbers, known as the wave function, that evolves according to a single equation." According to Many Worlds, the universe continually splits into new branches, to produce multiple versions of ourselves. Carroll argues that, so far, this interpretation is the simplest possible explanation of quantum mechanics.