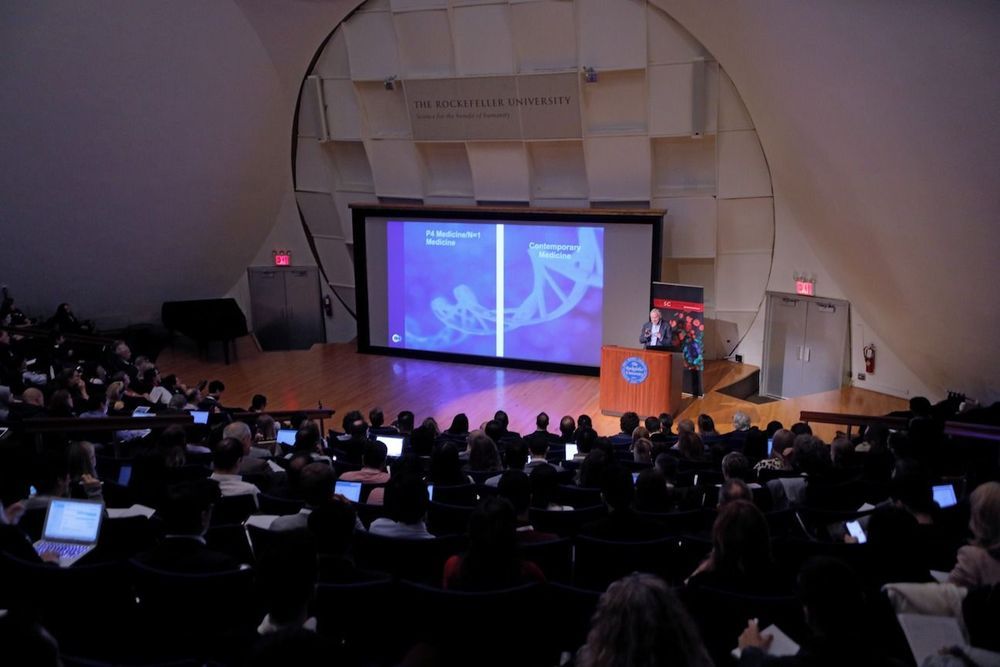 In 2006, Shinya Yamanaka, MD, PhD, made a discovery that revolutionized biomedical research and earned him a Nobel Prize. His lab found that stem cells, the body's 'building blocks,' can be made from just a small sample of skin. These cells, called induced pluripotent stem cells (iPSCs), have changed the way we research disease, bringing us closer than ever to cures — Dr. Yamanaka's (and NYSCF's) ultimate goal.
"I am doing whatever it takes to bring this technology to patients," remarked Dr. Yamanaka, in his keynote address at the 2019 NYSCF Conference. "When I was training as a young surgeon, my father passed away. I couldn't do anything to help him, and that had a huge impact on me. I truly believe that it is science that will help patients suffering from intractable diseases."
During the 2019 NYSCF Conference held at The Rockefeller University on October 22–23, over 500 researchers, students, and thought leaders shared their latest findings in translational stem cell research, highlighting how stem cells are being used to illuminate disease mechanisms, discover new therapies, and advance precision medicine.