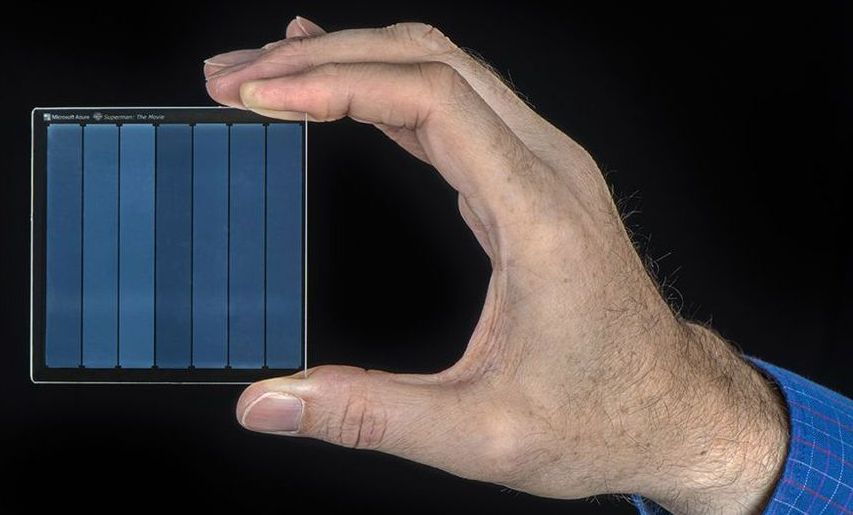 Microsoft and Warner Bros. have collaborated to successfully store and retrieve the entire 1978 iconic "Superman" movie on a piece of glass roughly the size of a drink coaster, 75 by 75 by 2 millimeters thick.
It was the first proof of concept test for Project Silica, a Microsoft Research project that uses recent discoveries in ultrafast laser optics and artificial intelligence to store data in quartz glass. A laser encodes data in glass by creating layers of three-dimensional nanoscale gratings and deformations at various depths and angles. Machine learning algorithms read the data back by decoding images and patterns that are created as polarized light shines through the glass.
The hard silica glass can withstand being boiled in hot water, baked in an oven, microwaved, flooded, scoured, demagnetized and other environmental threats that can destroy priceless historic archives or cultural treasures if things go wrong.