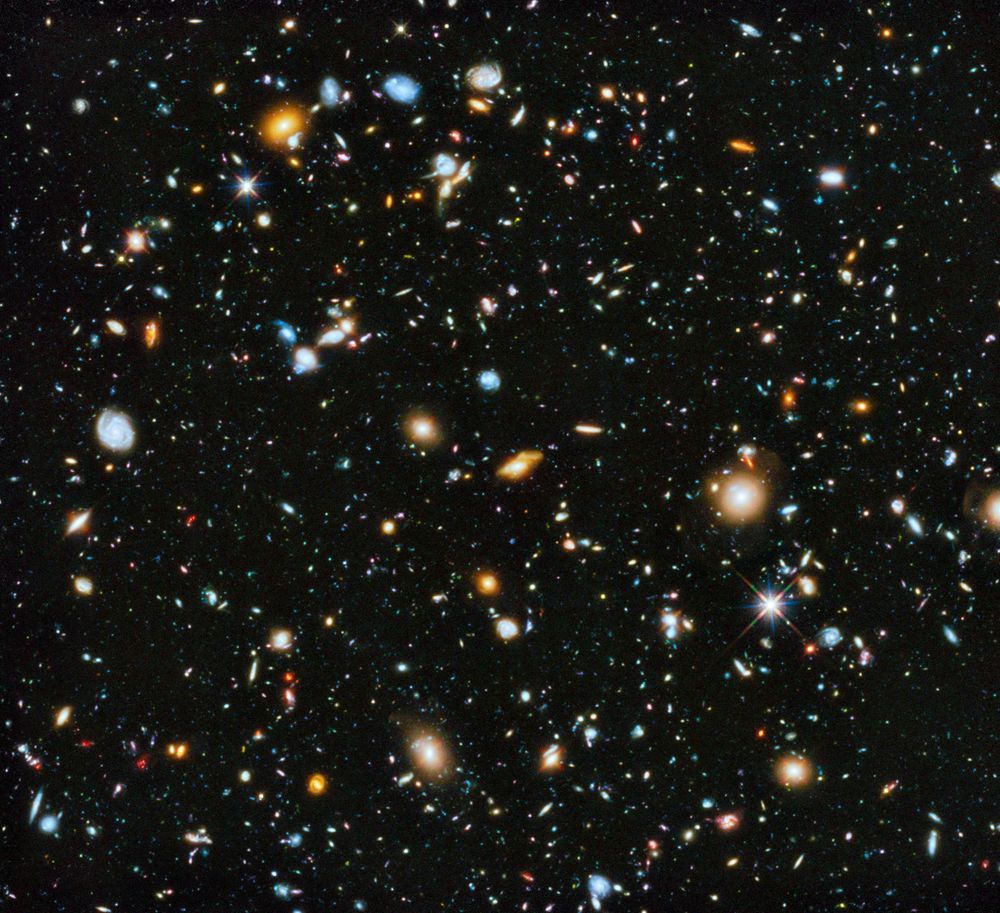 Next time you eat a blueberry (or chocolate chip) muffin consider what happened to the blueberries in the batter as it was baked. The blueberries started off all squished together, but as the muffin expanded they started to move away from each other. If you could sit on one blueberry you would see all the others moving away from you, but the same would be true for any blueberry you chose. In this sense galaxies are a lot like blueberries.
Since the Big Bang, the universe has been expanding. The strange fact is that there is no single place from which the universe is expanding, but rather all galaxies are (on average) moving away from all the others. From our perspective in the Milky Way galaxy, it seems as though most galaxies are moving away from us – as if we are the centre of our muffin-like universe. But it would look exactly the same from any other galaxy – everything is moving away from everything else.
To make matters even more confusing, new observations suggest that the rate of this expansion in the universe may be different depending on how far away you look back in time. This new data, published in the Astrophysical Journal, indicates that it may time to revise our understanding of the cosmos.