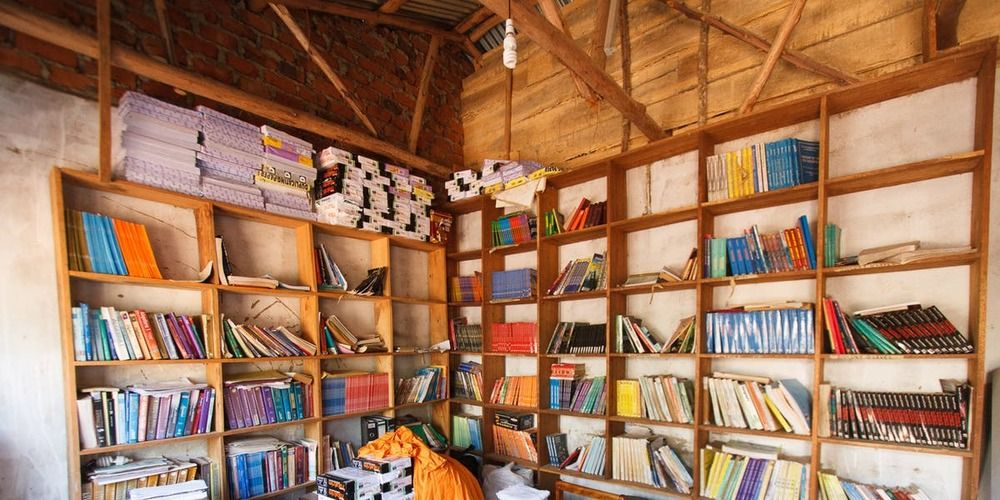 The children at BiZoHa, an orphanage and school in southwest Uganda, wake up at 7 a.m. Within an hour they're ready and dressed in their school uniforms, blue shirts with bright yellow collars and either charcoal grey pants or dresses. There are classes after that and, at 10:30, a pause for porridge, bread, and fried bananas. The day continues from there — classes, meals, play, and sleep — perfectly routine and peaceable. But in the Kasese District, a multi-ethnic region on the border of the Democratic Republic of Congo, this schedule, with all its reassuring regularity, is radical. There are no prayer breaks. There are no church services. BiZoHa, described by its backers as "the world's first atheist orphanage," is a humanist raft adrift a choppy sea of faith.
Whether or not BiZoHa really is the first atheist orphanage or not — any facility in North Korea could stake a claim — doesn't much matter. To debate that point is to lose the specific context. Thanks to a missionary history and the influence of American conservative activists, Uganda is an enthusiastically, zealously religious country. It is not constitutionally Christian, but it basically functions that way, which makes the Reddit-funded orphanage something akin to a humanist fortress. And there is a distinct militarism to some of the language embraced by its teachers. Number six on the list of the school's ten values is "NO SUPERSTITION." Students who see those words know that they are a reminder to "Rely on Reason, Logic, and Science to understand the universe and to solve life's problems."
It's a hallowed lesson to BiZoHa's founding director, Bwambale Robert Musubaho. A Ugandan orphaned at five, Musubaho was raised by his grandmother and eventually graduated from college with a diploma in Biological Sciences. Frustrated by what he saw as hypocrisy among believers, Musubaho stepped back from religion in the late 1980s. But he still took inspiration from the religious people he saw around him, specifically the missionaries. He became an atheist, a homegrown Richard Dawkins preaching good works and good, solid reasoning. After many years, he found the word for what he was on the internet and declared himself a humanist.