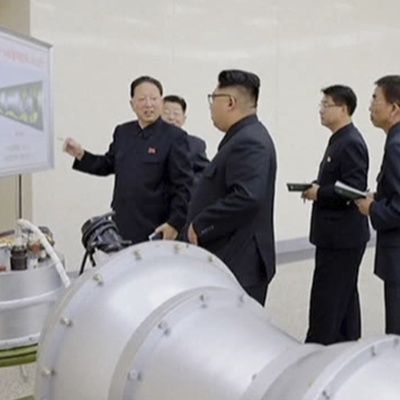 A new look at 2017 test data reveals an explosion 16 times as powerful than the one that leveled Hiroshima.
Scientists looking anew at a 2017 North Korean nuclear test discovered that the explosion was likely about two-thirds more powerful than U.S. officials previously thought.
Earlier data put the yield somewhere between 30 and 300 kilotons; the U.S. intelligence community said 140 kilotons. That was already the most powerful device tested by North Korea, topping a 2016 test by about an order of magnitude. But a new look at seismological data suggests that the blast was between 148 and 328 kilotons, and probably around 250 kilotons.