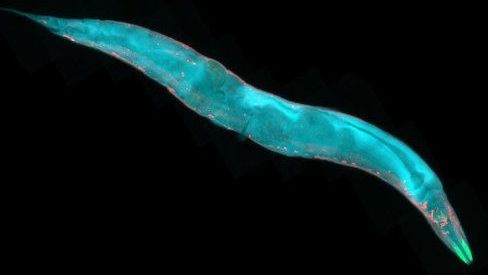 Scientists at the MDI Biological Laboratory, in collaboration with scientists from the Buck Institute for Research on Aging in Novato, Calif., and Nanjing University in China, have identified synergistic cellular pathways for longevity that amplify lifespan fivefold in C. elegans, a nematode worm used as a model in aging research.
The increase in lifespan would be the equivalent of a human living for 400 or 500 years, according to one of the scientists.
The research draws on the discovery of two major pathways governing aging in C. elegans, which is a popular model in aging research because it shares many of its genes with humans and because its short lifespan of only three to four weeks allows scientists to quickly assess the effects of genetic and environmental interventions to extend healthy lifespan.