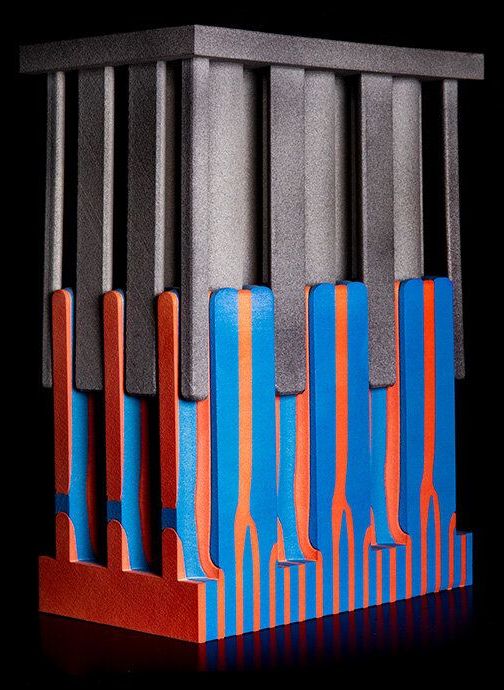 Composites made from self-assembling inorganic materials are valued for their unique strength and thermal, optical and magnetic properties. However, because self-assembly can be difficult to control, the structures formed can be highly disordered, leading to defects during large-scale production. Researchers at the University of Illinois and the University of Michigan have developed a templating technique that instills greater order and gives rise to new 3D structures in a special class of materials, called eutectics, to form new, high-performance materials.
The findings of the collaborative study are published in the journal Nature.
Eutectic materials contain elements and compounds that have different melting and solidification temperatures. When combined, however, the composite formed has single melting and freezing temperatures—like when salt and water combined to form brine, which freezes at a lower temperature than water or salt alone, the researchers said. When a eutectic liquid solidifies, the individual components separate, forming a cohesive structure—most commonly in a layered form. The fact that eutectic materials self-assemble into composites makes them highly desirable to many modern technologies, ranging from high-performance turbine blades to solder alloys.