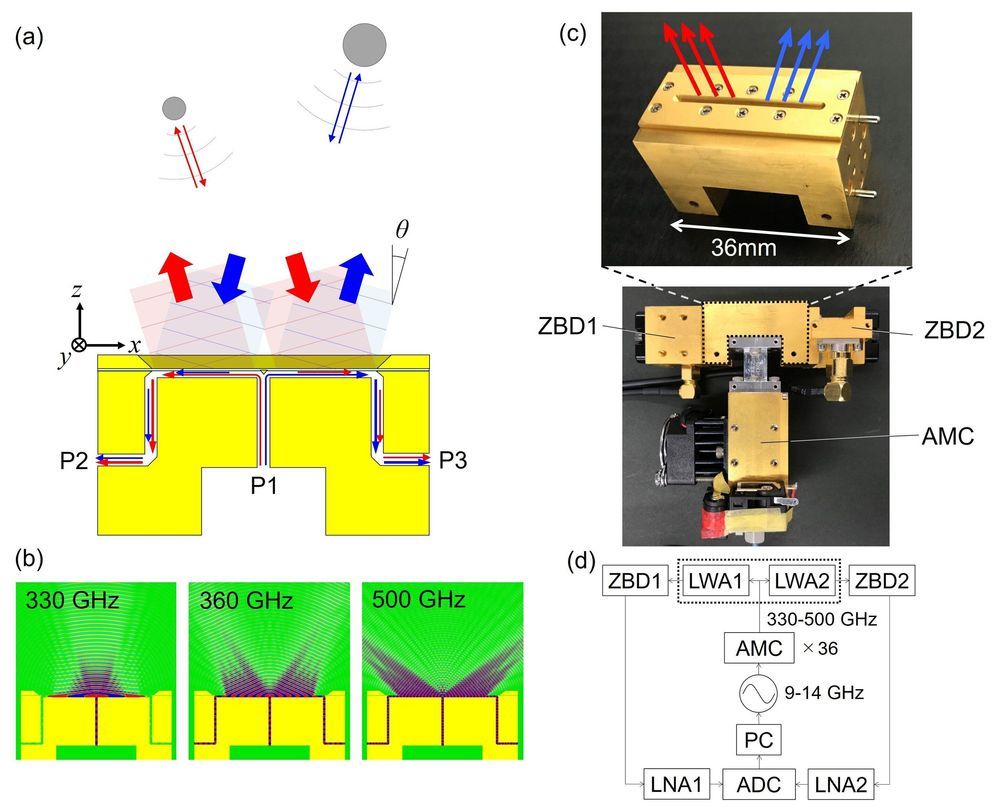 Researchers at Keio University and the National Institute of Information and Communications Technology (NICT) in Japan have recently introduced a new design for a terahertz wave radar based on a technique known as leaky-wave coherence tomography. Their paper, published in Nature Electronics, could help to solve some of the limitations of existing wave radar.
The use of radar, particularly millimeter-wave radar, has increased significantly over the past few years, particularly in the development of smart and self-driving vehicles. The distance and angular resolutions of radar are typically limited by their bandwidth and wavelength, respectively.
Terahertz waves, which have higher frequencies and shorter wavelengths than millimeter waves, allow for the development of radar systems with a smaller footprint and higher resolution. As wavelengths become shorter, however, the attenuation resulting from wave diffraction rapidly increases.