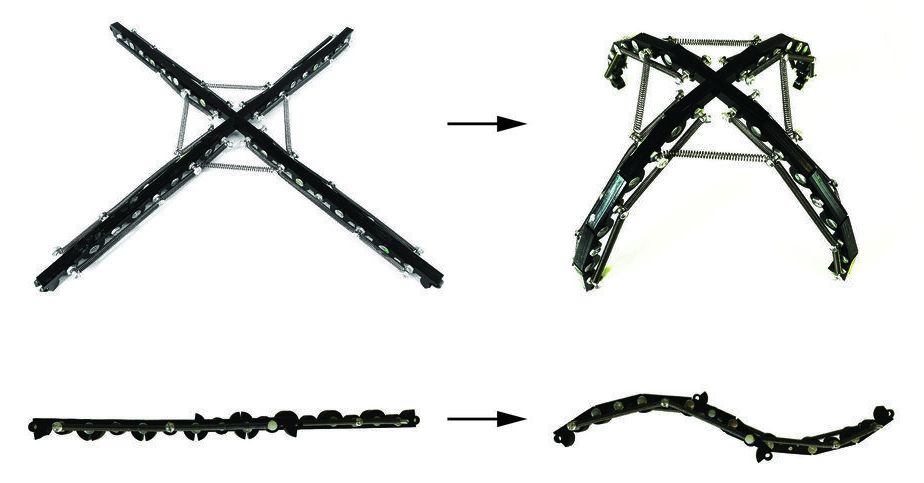 If you've ever opened an umbrella or set up a folding chair, you've used a deployable structure—an object that can transition from a compact state to an expanded one. You've probably noticed that such structures usually require rather complicated locking mechanisms to hold them in place. And, if you've ever tried to open an umbrella in the wind or fold a particularly persnickety folding chair, you know that today's deployable structures aren't always reliable or autonomous.
Now, a team of researchers from the Harvard John A. Paulson School of Engineering and Applied Sciences (SEAS) have harnessed the domino effect to design deployable systems that expand quickly with a small push and are stable and locked into place after deployment.
The research is published in the Proceedings of the National Academy of Sciences (PNAS).