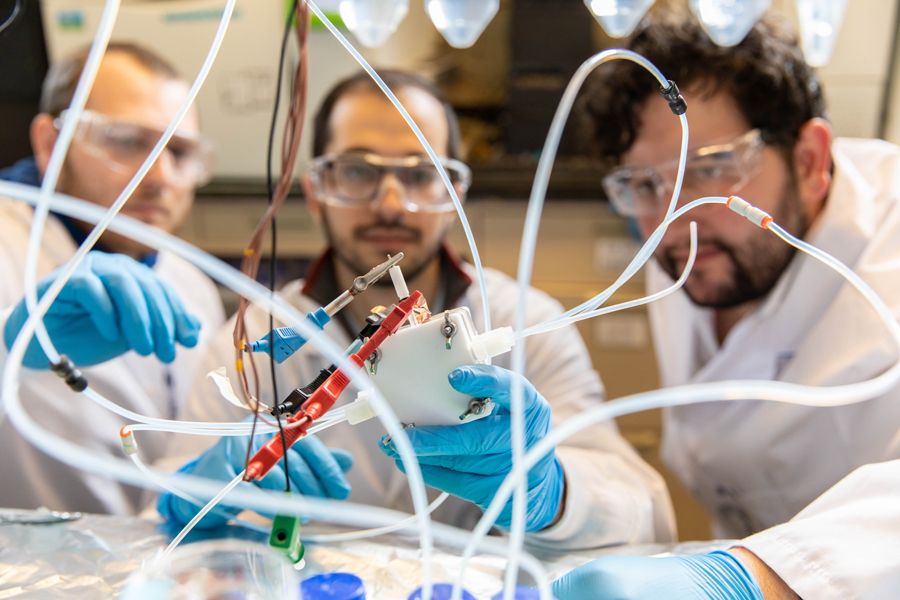 Fuel cells turn chemicals into electricity. Now, a U of T Engineering team has adapted technology from fuel cells to do the reverse: harness electricity to make valuable chemicals from waste carbon (CO2).
"For decades, talented researchers have been developing systems that convert electricity into hydrogen and back again," says Professor Ted Sargent (ECE), one of the senior authors of a paper published today in Science. "Our innovation builds on that legacy, but by using carbon-based molecules, we can plug directly into existing hydrocarbon infrastructure."
In a hydrogen fuel cell, hydrogen and oxygen come together on the surface of a catalyst. The chemical reaction releases electrons, which are captured by specialized materials within the fuel cell and pumped into a circuit.