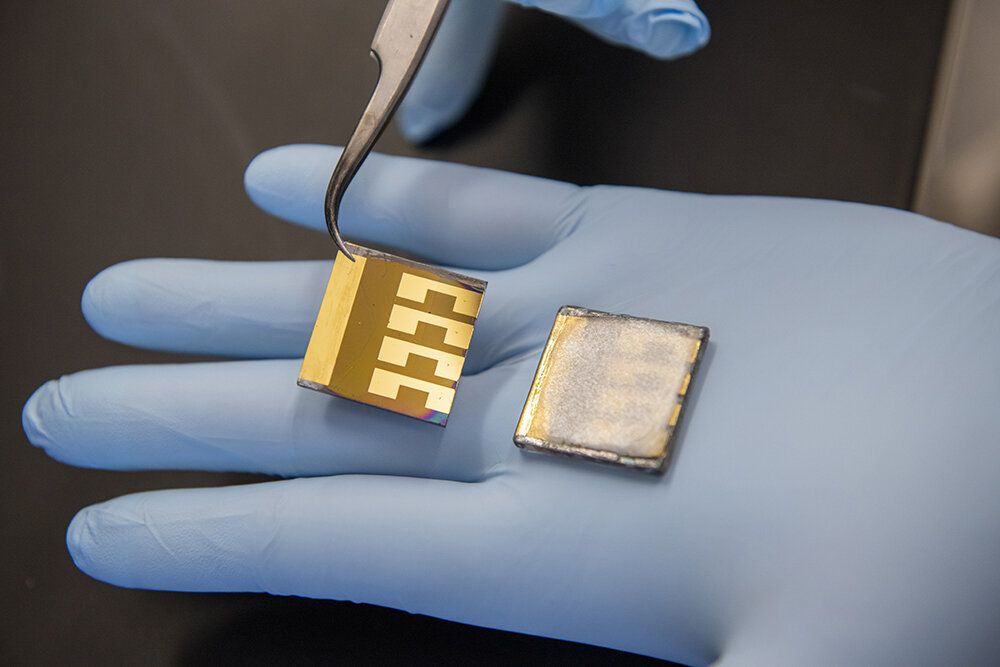 Researchers at Northern Illinois University and the U.S. Department of Energy's (DOE) National Renewable Energy Laboratory (NREL) in Golden, Colorado, are reporting today (Feb. 19) in the journal Nature on a potential breakthrough in the development of hybrid perovskite solar cells.
Considered rising stars in the field of solar energy, perovskite solar cells convert light into electricity. They're potentially cheaper and simpler to produce than traditional silicon-based solar cells and, on a small scale in laboratory settings at least, have demonstrated comparable efficiency levels. But key challenges remain before they can become a competitive commercial technology.
One major challenge is the use of lead. Most top-performing hybrid perovskite solar cells contain water-dissolvable lead, raising concerns over potential leakage from damaged cells.