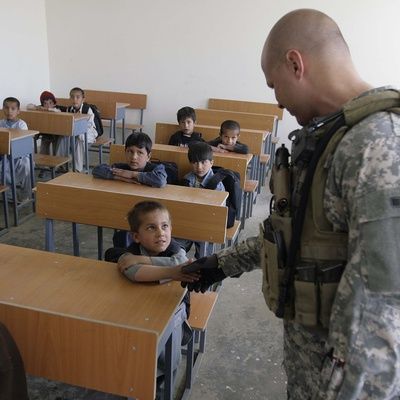 Two former top special operations officials say their job was too junior and the Pentagon isn't taking information warfare seriously enough.
Despite shifting military budgets to better keep up with competitors, there's one area where countries like China, Russia, and even Iran are proving nimble and frustrating for the Department of Defense: influence operations.
In this new age of information warfare, the military art of influence ops — otherwise sometimes called psychological ops, information ops, or most-recently, military information support ops — lacks the senior level leadership it deserves, say two former Pentagon officials who were in charge of special operations policies. According to them, the position they once held is too junior for the seriousness of the threat and mission, and influence ops is spread so wide, that nobody is sure who is really in charge.