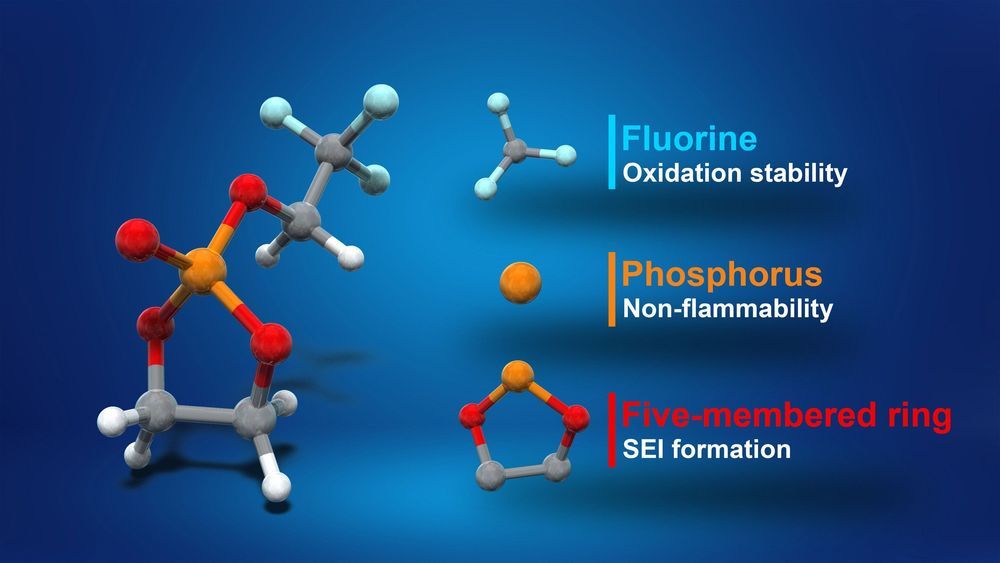 In light of the ongoing shift toward renewable energy technologies and the growing number of Internet of Things (IoT) devices, researchers worldwide have been trying to develop batteries that can operate more efficiently and for longer periods of time. Lithium-ion batteries (LIBs) are currently the preferred energy-storage technology for portable electronics, as they contain organic electrolytes, which typically enable high operating voltages and energy densities.
Despite their widespread use, further increasing the performance of existing LIBs could have a significant impact on their safety. In fact, these batteries contain highly volatile and flammable organic carbonates, which, if ignited, can cause considerable damage.
In recent years, researchers have made significant efforts toward overcoming these safety issues, for instance, by using additional substances or by optimizing the materials separating battery components. While some of these strategies successfully reduced the risk of the battery catching fire, as long as LIBs are made with highly flammable electrolytes, accidents may still occur.