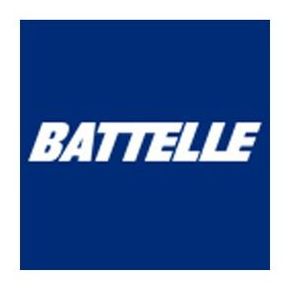 Here's an exciting concept that was actually first discussed in 1959 by Richard Feynman in an article entitled "There's Plenty of Room at the Bottom".
I am most interested in this technology for mind uploading.
"Battelle's N3 concept for a minimally invasive neural interface system, called BrainSTORMS (Brain System to Transmit Or Receive Magnetoelectric Signals), involves the development of a novel nanotransducer that could be temporarily introduced into the body via injection and then directed to a specific area of the brain to help complete a task through communication with a helmet-based transceiver."
---
COLUMBUS, Ohio—(BUSINESS WIRE)—Battelle has for years successfully demonstrated brain-computer interface (BCI) projects—just look at NeuroLife®, which has enabled a quadriplegic man to move his hand again using his thoughts. Now, the government's forward-thinking Defense Advanced Research Projects Agency (DARPA) has awarded a contract to a Battelle-led team that pushes researchers into the realm of what was once considered science fiction.
"This is one of the most exciting and challenging projects I have worked on" Tweet this
Imagine this: A soldier puts on a helmet and uses his or her thoughts alone to control multiple unmanned vehicles or a bomb disposal robot. That's the basis for this effort for DARPA's Next-Generation Non-Surgical Neurotechnology (N3) program. The N3 program seeks development of high-performance, bi-directional brain-machine interfaces for able-bodied service members. Most of the current BCI research, including Battelle's NeuroLife technology, focuses on helping people with disabilities who must undergo invasive implant procedures, including brain surgery, to enable a BCI that can restore lost function. For the next BCI leap, in which the technology can be used by healthy military service members, it's imperative to find lower-risk and less-invasive options.