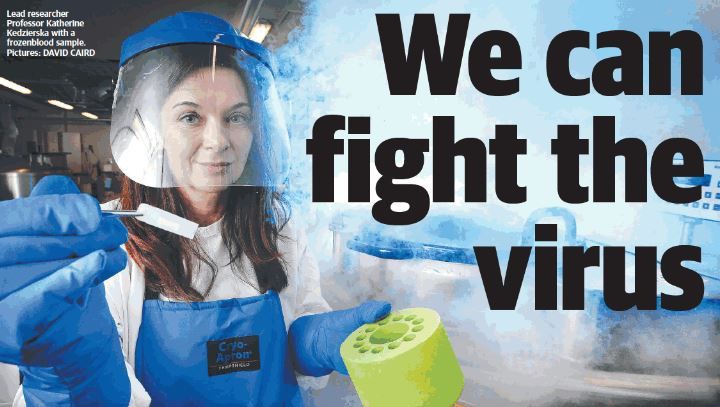 Hope on the horizon:
1. Researcher make a breakthrough: Professor Katherine Kedzierska leads research at the Peter Doherty Institute for Infection and Immunity that discovers how the human body overcomes coronavirus.
Melbourne researchers have mapped immune responses from one of Australia's first novel coronavirus (COVID-19) patients, showing the body's ability to fight the virus and recover from the infection.
Lead researcher Professor Kedzierska (Microbiology and Immunology) said the antibodies released by the human immune system to overcome coronavirus are very similar to those it uses to combat influenza — despite it never having being exposed to the disease.