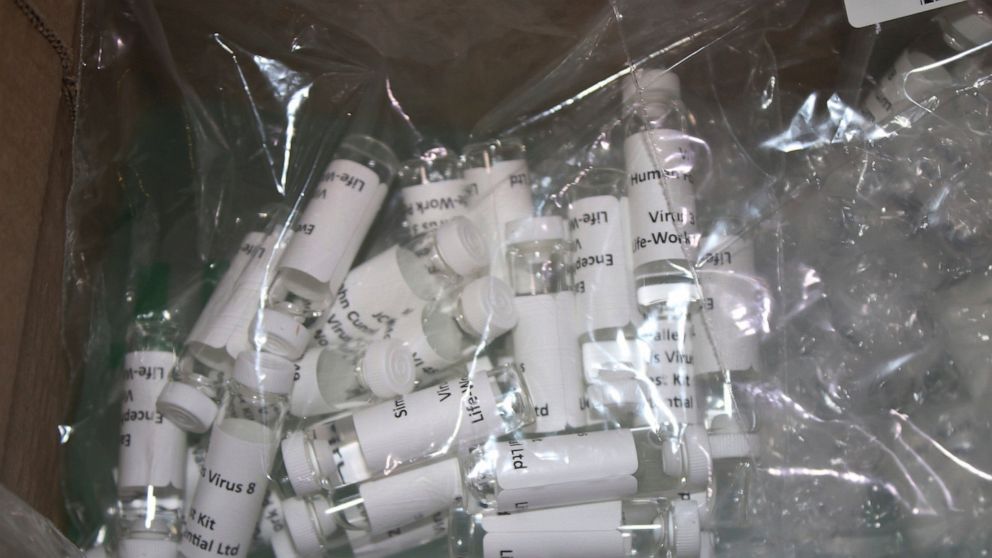 LOS ANGELES — Federal authorities warned consumers Saturday about fake home-testing kits for the coronavirus after customs agents intercepted a package at Los Angeles International Airport filled with vials labeled as COVID-19 test kits.
The parcel arriving from the United Kingdom this week was declared as purified water vials valued at nearly $200. But when U.S. Customs and Border Protection inspected it they discovered the labels referring to the new virus that began in China and has spread globally.
"The American public should be aware of bogus home testing kits for sale either online or in informal direct to consumer settings," the agency said in a statement Saturday.