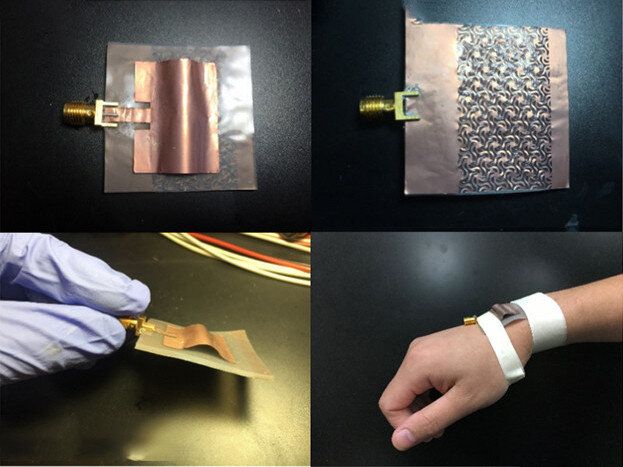 Bulky, buzzing and beeping hospital rooms demonstrate that monitoring a patient's health status is an invasive and uncomfortable process, at best, and a dangerous process, at worst. Penn State researchers want to change that and make biosensors that could make health monitoring less bulky, more accurate—and much safer.
The key would be making sensors that are so stretchable and flexible that they can easily integrate with the human body's complex, changing contours, said Larry Cheng, the Dorothy Quiggle Professor in Engineering and an affiliate of the Institute for Computational and Data Sciences. His lab is making progress on designing sensors that can do just that.
If biosensors that are both energy efficient and stretchable can be achieved at scale, the researchers suggest that engineers can pursue—and, in some cases, are already pursuing—a range of options for sensors that can be worn on the body, or even placed inside the body. The payoff would be smarter, more effective and more personalized medical treatment and improved health decision-making—without a lot of bulky, buzzing and beeping pieces of monitoring equipment.