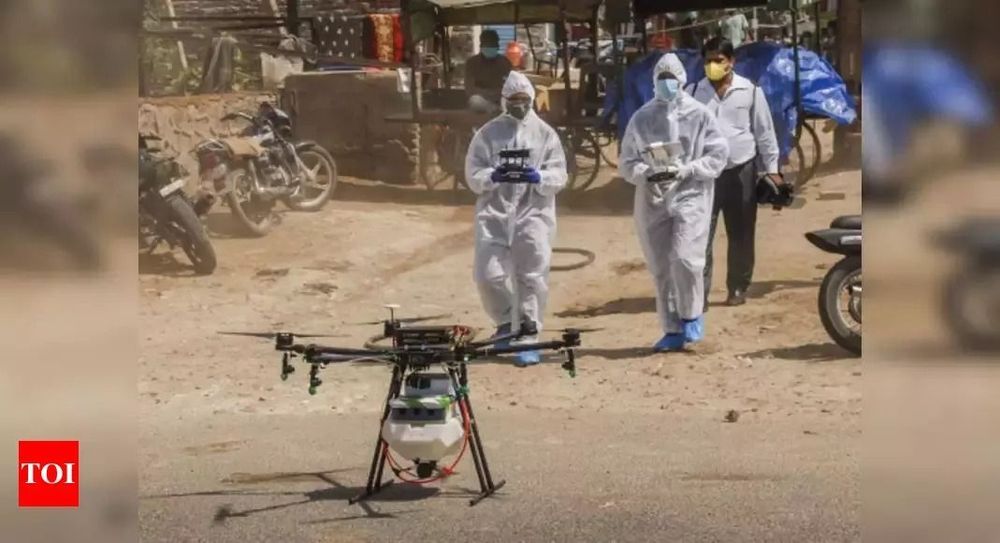 NEW DELHI: For the last four years, it was used for crop dusting. But now, it has a new name and purpose. Chennai-based startup Garuda Aerospace's drone is spraying disinfectant all over locked down cities in its new avatar of Corona Killer-100.
Garuda has deployed 300 drones across 26 Indian cities, including Varanasi, Raipur and many in Tamil Nadu, at the behest of state governments and municipal bodies that are looking for ways to disinfect their areas with as little human intervention as possible. "We spray in public areas, hospitals, bus stations — anywhere Covid-19 can spread," says Agnishwar Jayaprakash, the founder and president of the startup. Commercial pilot volunteers are steering these drones.
Across the country, startups are utilising the lockdown period to innovate and add to the state's arsenal to fight the coronavirus pandemic. Their work has resulted in disinfectant-spraying drones, drones that make public announcements or shoo away crowds during a lockdown, disinfectant trucks, new kinds of sanitisers and even robotic dispensers.