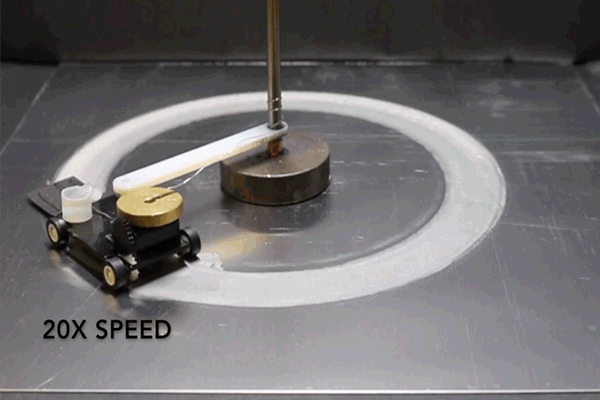 When electronics need their own power sources, there are two basic options: batteries and harvesters. Batteries store energy internally, but are therefore heavy and have a limited supply. Harvesters, such as solar panels, collect energy from their environments. This gets around some of the downsides of batteries but introduces new ones, in that they can only operate in certain conditions and can't turn that energy into useful power very quickly.
New research from the University of Pennsylvania's School of Engineering and Applied Science is bridging the gap between these two fundamental technologies for the first time in the form of a "metal-air scavenger" that gets the best of both worlds.
This metal-air scavenger works like a battery, in that it provides power by repeatedly breaking and forming a series of chemical bonds. But it also works like a harvester, in that power is supplied by energy in its environment: specifically, the chemical bonds in metal and air surrounding the metal-air scavenger.