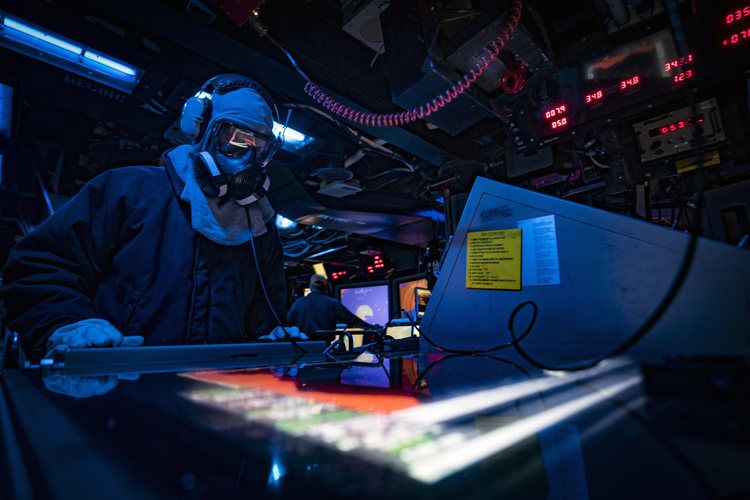 Of the spread of COVID-19 aboard the aircraft carrier USS Theodore Roosevelt and the subsequent relief of its Commanding Officer has highlighted the tension that exists between maintaining military readiness and the need to safeguard the health of members of the armed forces in the face of a pandemic.
The disease has been a feature of war for the vast majority of human history – from the plague that ravaged Athens early in the Peloponnesian War, killing the Athenian strategos Pericles; to the diseases that European settlers brought with them to the New World, devastating local populations; to the host of tropical diseases that caused appalling casualties in the China-Burma-India and Southwest Pacific theaters in World War II. The fact that we were surprised by the emergence, growth, and spread of COVID-19 reflects the false conceit of 21st century life that we have "conquered" disease.
In fact, pandemics are but one class of low-probability but high-impact contingencies that we could face in the coming years, including an earthquake or other natural disaster in a major urban area, regime change in an important state, and the collapse of financial markets leading to a global depression. When I served as Deputy Assistant Secretary of Defense for Policy Planning between 2006 and 2009, we explored a series of such "shocks" as well as the role the Defense Department could play in responding to them as a way of helping the Department's leaders address such contingencies. During my time in the Pentagon, we also held a series of wargames with members of Congress and their staff, governors of several states and their cabinets, and the government of Mexico, to explore in depth the consequences of a pandemic. Much of what we found then resonates with what we are experiencing now.