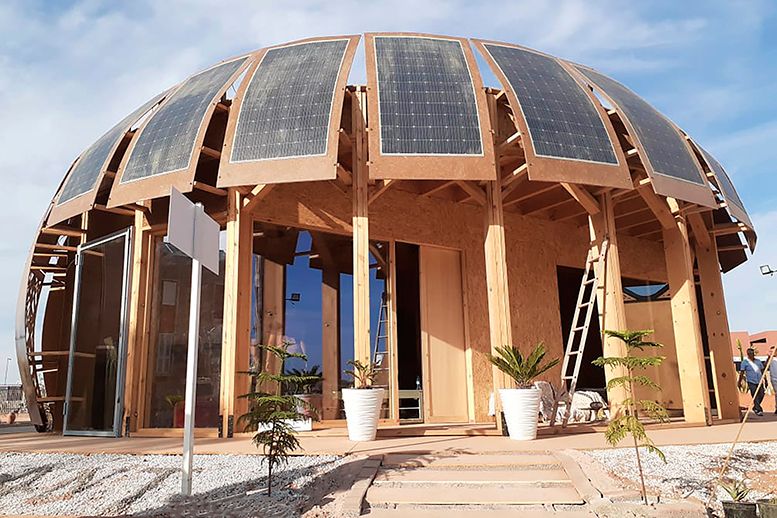 A team of organizations has completed construction of a ground-breaking eco-building in Morocco that combines hemp construction with a high-tech solar energy system for total independence from the electrical grid.
The SUNIMPLANT project, designed as a single-family dwelling, was created as an entrant in the recent "Solar Decathlon" organized by the United States Department of Energy and Morocco's Centre de recherche en Energie solaire et Energies nouvelles. The biannual international competition challenges teams of students to design and construct solar-powered buildings. The most recent edition was hosted in Ben Guerir, Morocco, the first time the competition has been held on the African continent.
"This 'space-ship' is advanced in time and reflects a turn not only in North Africa but in hemp construction, which doesn't have comparable prototypes anywhere in the world," said Monika Brümmer, a German architect and natural builder who led the project.