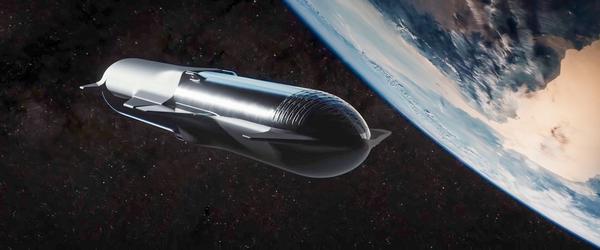 Featured Image Source: SpaceX
SpaceX is in the process of developing its next-generation spacecraft. It will be a two-stage launch vehicle, consisting of Starship (a spaceship), and a rocket booster called Super Heavy. Starship will be capable of conducting voyages to the moon and Mars. Super Heavy will only be needed to take Starship out of Earth's atmosphere. It will be capable of returning from space in order to be reused. SpaceX has developed some of the world's most technologically advanced rockets. The Falcon 9 rocket's first-stage booster is capable of being launched, and return to land vertically on autonomous drone ships at sea in order to be reused again. No one in the rocket industry has achieved that level of reusability. Making Starship reusable is key towards decreasing the cost of spaceflight to make life multi-planetary.
Starship's development is partially funded by Yusaku Maezawa, a fashion entrepreneur who dreams of going to the moon. Maezawa booked Starship's first crewed flight, it will be a circumlunar voyage scheduled for the year 2023. SpaceX has an ambitious deadline to meet. The rocket company is manufacturing a production line of Starships at its South Texas assembly facility located in Boca Chica Beach, Brownsville, TX. Elon Musk, founder and chief engineer at SpaceX, says a high iteration rate is needed to make rapid progress in the development of Starship. To rapidly innovate, many vehicles must be manufactured and tested rapidly. Therefore, the company aims to ramp up its production to build one Starship per week. "Production is at least 1,000 percent harder than making one of something. At least 1,000 percent harder," Musk said. This year, the company manufactured three stainless steel prototypes of the craft, two imploded during pressurization tests.