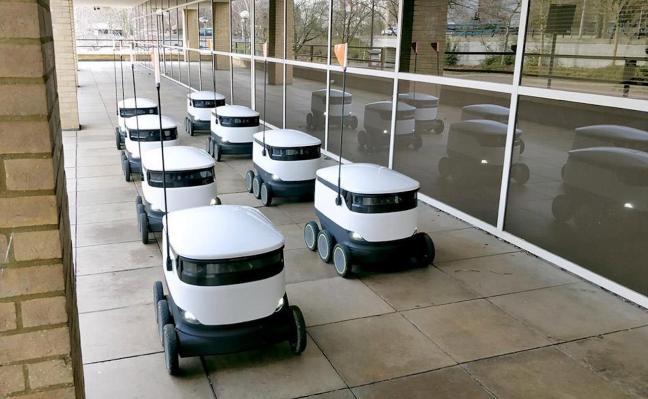 Starship Technologies has launched a robot food delivery service in Tempe, Ariz., as part of the autonomous delivery startup's expansion plans following a $40 million funding round announced last August.
Starship Technologies, which was launched in 2014 by Skype co-founders Ahti Heinla and Janus Friis, has been ramping up commercial services in the past year, including a plan to expand to 100 universities by late summer 2021.
Now, with the COVID-19 pandemic forcing traditional restaurants to close and placing more pressure on gig economy workers, Starship Technologies has an opportunity to accelerate that growth.