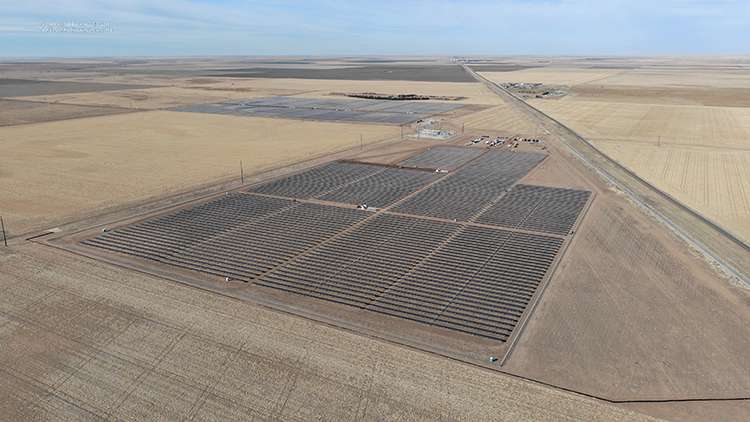 Sunflower Electric Power Corp.
JOHNSON CITY – Sunflower Electric Power Corp. and Lightsource BP have announced that the Johnson Corner Solar Project entered commercial operation on April 7. The $37 million project, which was financed and constructed by Lightsource BP, is located approximately 2 miles southwest of Johnson City in Stanton County.
Lightsource BP, a global leader in the development, financing and management of utility-scale solar energy projects, is the project owner and operator. All the energy from the project is being sold under a 25-year power purchase agreement (PPA) to Sunflower, a nonprofit electric utility providing wholesale generation and transmission services to six member-owners serving in central and western Kansas. The National Renewables Cooperative Organization (NRCO) played a key role in helping Sunflower develop this important project for the public power community.