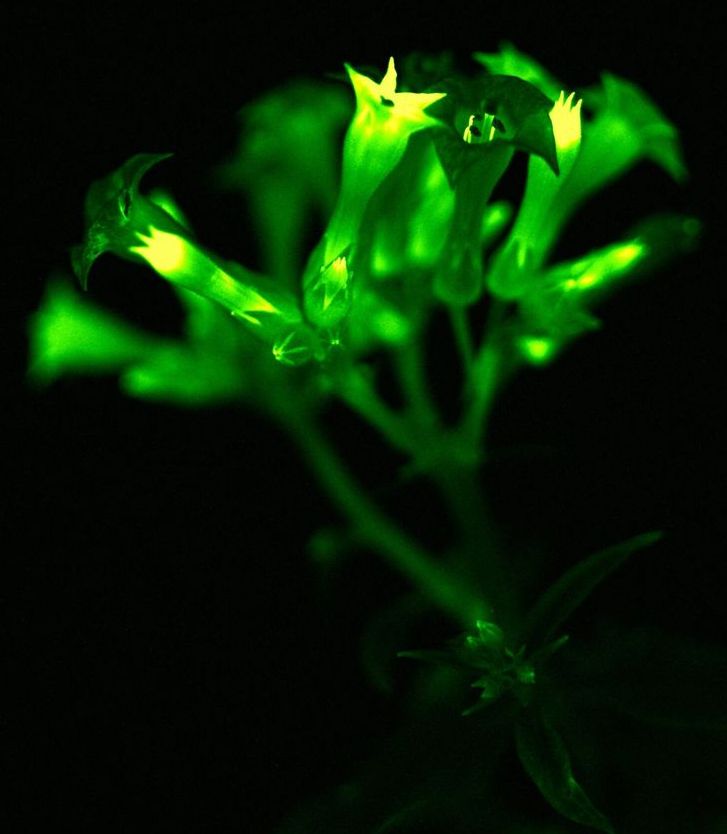 The movie Avatar evoked an imaginary world of lush bioluminescent jungles. Now the popular fascination for sustainably glowing foliage is being realized through advances in designer genetics. This week in Nature Biotechnology, scientists have announced the feasibility of creating plants that produce their own visible luminescence.
The scientists revealed that bioluminescence found in some mushrooms is metabolically similar to the natural processes common among plants. By inserting DNA obtained from the mushroom, the scientists were able to create plants that glow much brighter than previously possible.
This biological light can be used by scientists for observing the inner workings of plants. In contrast to other commonly used forms of bioluminescence, such as from fireflies, unique chemical reagents are not necessary for sustaining mushroom bioluminescence. Plants containing the mushroom DNA glow continuously throughout their lifecycle, from seedling to maturity.