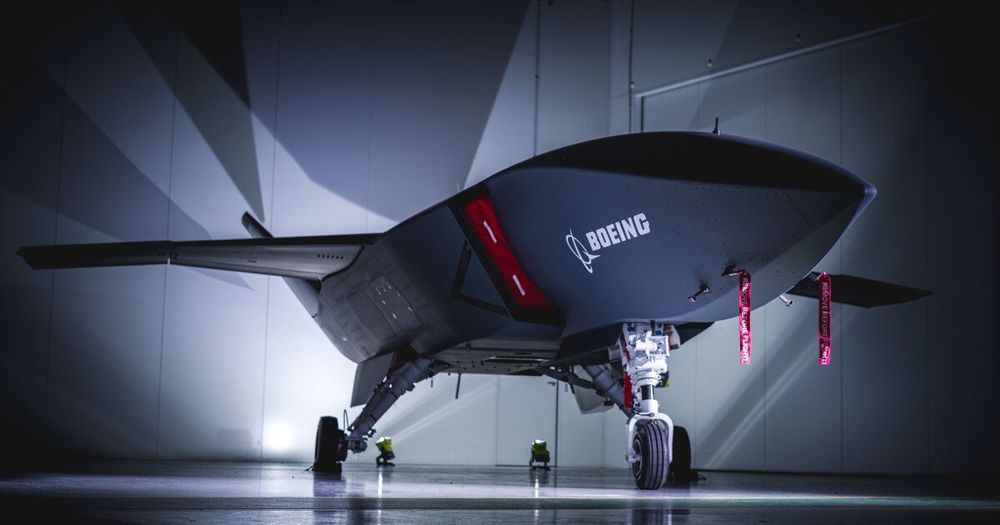 But one of the biggest technical questions still remains: How much data should be transferred from the ATS to the cockpit of the manned aircraft controlling it, and when does that turn into information overload? That question is one Boeing wants to answer more definitively once ATS makes its first flight later this year and moves into its experimentation phase, Arnott said.
"There's a lot for us to figure out [on] what's that right level of information feed and direction. One of the great benefits of working with the Royal Australian Air Force is having the real operators [give feedback]," he said. "We don't have all the answers yet. We have a lot of understanding through our surrogate simulator and surrogate testing that we're doing, but we will prove that out."
Boeing first introduced the Airpower Teaming System at the Australian International Airshow at Avalon in February 2019, when the company unveiled a full-scale model. Since then, the company has moved quickly to fabricate the first of three aircraft, completing the fuselage structure this February. In April, the aircraft stood on its own wheels for the first time and powered on.