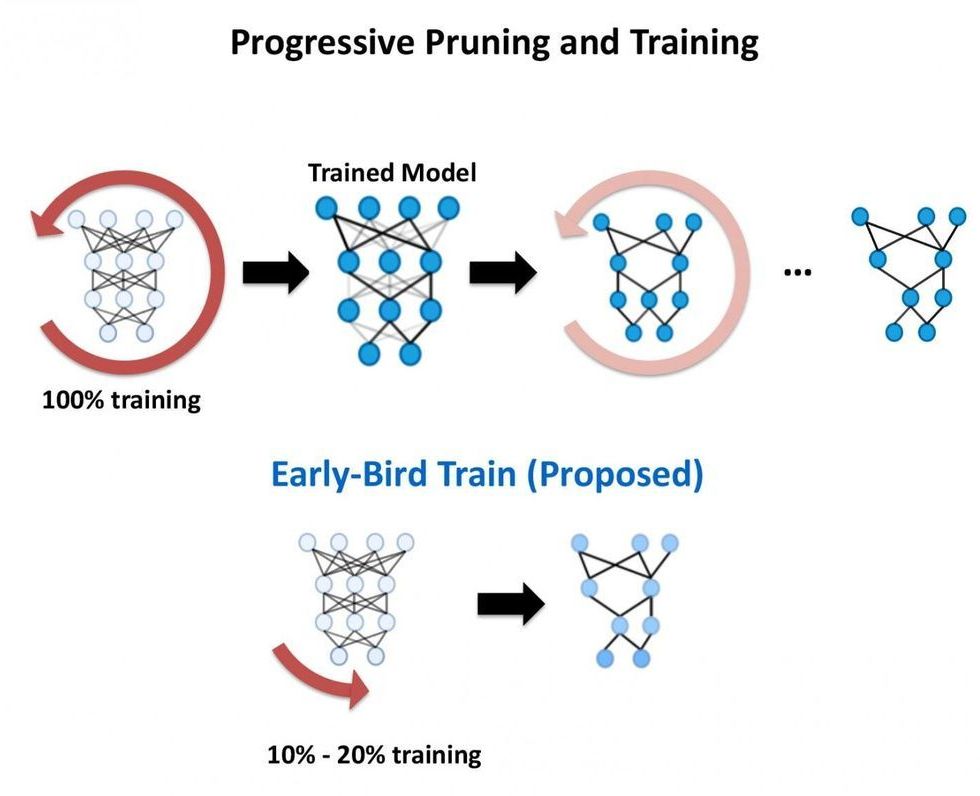 Rice University's Early Bird could care less about the worm; it's looking for megatons of greenhouse gas emissions.
Early Bird is an energy-efficient method for training deep neural networks (DNNs), the form of artificial intelligence (AI) behind self-driving cars, intelligent assistants, facial recognition and dozens more high-tech applications.
Researchers from Rice and Texas A&M University unveiled Early Bird April 29 in a spotlight paper at ICLR 2020, the International Conference on Learning Representations. A study by lead authors Haoran You and Chaojian Li of Rice's Efficient and Intelligent Computing (EIC) Lab showed Early Bird could use 10.7 times less energy to train a DNN to the same level of accuracy or better than typical training. EIC Lab director Yingyan Lin led the research along with Rice's Richard Baraniuk and Texas A&M's Zhangyang Wang.