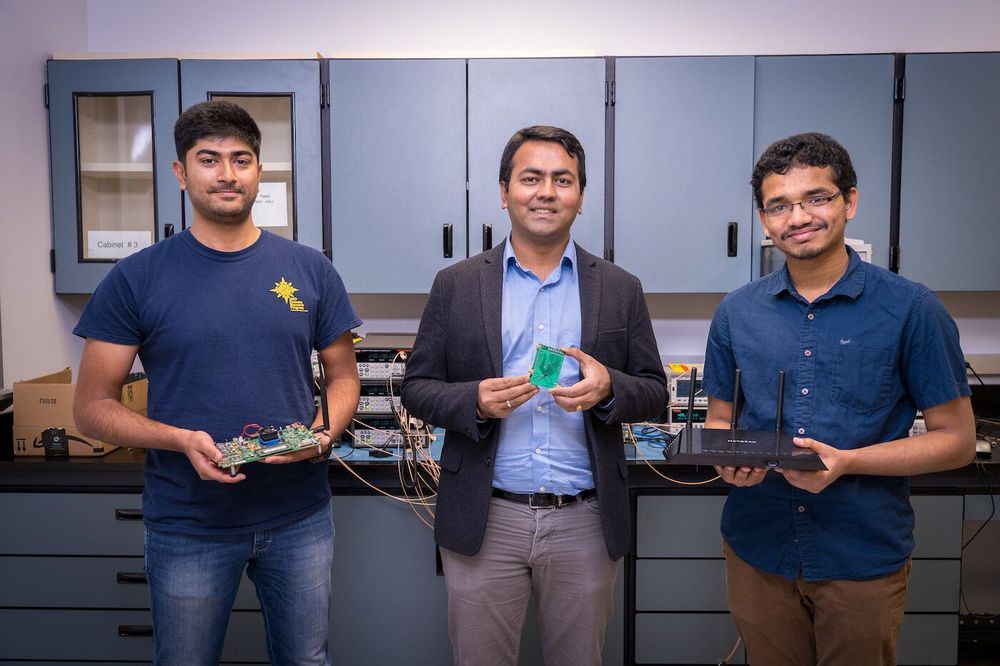 More portable, fully wireless smart home setups. Lower power wearables. Batteryless smart devices. These could all be made possible thanks to a new ultra-low power Wi-Fi radio developed by electrical engineers at the University of California San Diego.
The device, which is housed in a chip smaller than a grain of rice, enables Internet of Things (IoT) devices to communicate with existing Wi-Fi networks using 5,000 times less power than today's Wi-Fi radios. It consumes just 28 microwatts of power. And it does so while transmitting data at a rate of 2 megabits per second (a connection fast enough to stream music and most YouTube videos) over a range of up to 21 meters.
The team will present their work at the ISSCC 2020 conference Feb. 16 to 20 in San Francisco.