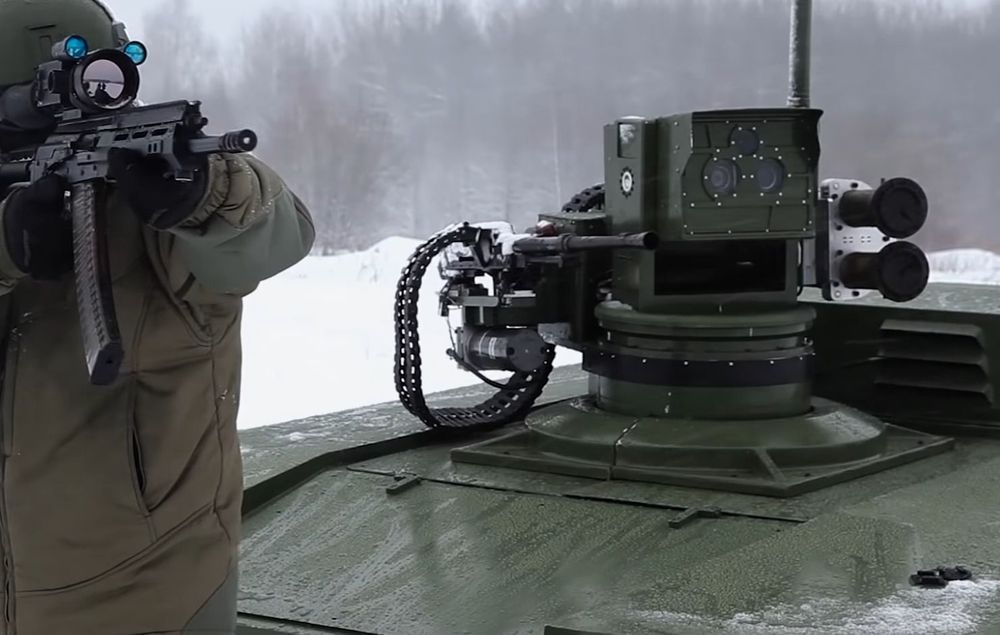 Russia continues it's pursuit of Killer Robots. Battlefield deployment can be expected soon. Civilian deaths caused by the erroneous decisions of a robot are imminent.
Ban Killer Robots!
---
While some Russian robots have underperformed expectations in combat, the Ministry of Defence is working on a new generation of combat machines for training and possible future use. At the center of this design is the Marker UGV, or uncrewed ground vehicle. Resembling a miniature tank with treads and turrets, the Marker is as much a test bed as it is a machine expected to see battle.
"The Ministry of Defence is discussing the eventual use of robotic swarms in combat— and Marker is definitely the platform to test that out," says Bendett, an Adjunct Senior Fellow at CNAS. "As envisioned, it will be able to launch swarms of UAVs or loitering munitions, making it a truly versatile robotic platform."
The development parallels many robotic programs under way in the United States. It is remarkable, too, that both nations have hit upon swarms of ground robots as a way to supplement existing human formations in combat. Russia plans to test swarms of ground robots later in 2020.