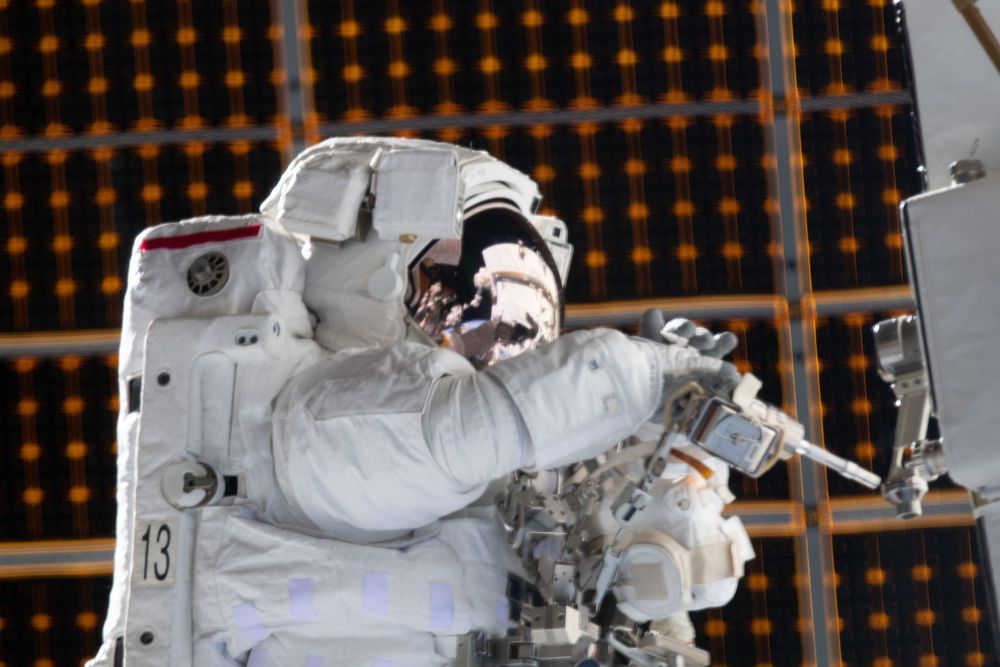 Chris Cassidy and Robert Behnken are scheduled to go outside the International Space Station (ISS) Friday, June 26, and Wednesday, July 1, for spacewalks to begin the replacement of batteries for one of the power channels on the orbiting laboratory.
NASA Television and the agency's website will broadcast the spacewalks live, along with a news briefing to discuss them.
The briefing will take place at 2 p.m. EDT Wednesday, June 24, at the agency's Johnson Space Center in Houston. Coverage of the spacewalks will begin at 6 a.m. on the day of each spacewalk. The spacewalks will begin at around 7:35 a.m., and will last as long as seven hours.