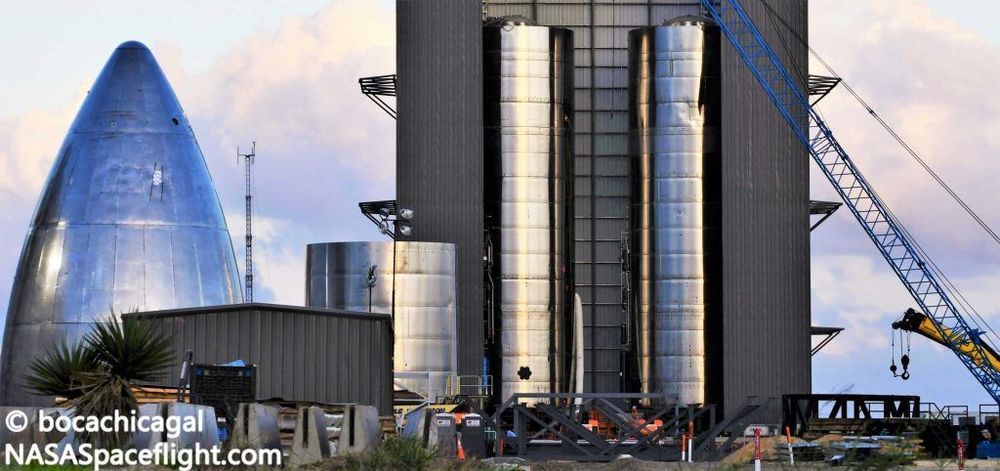 SpaceX appears to be on track to complete its third Starship prototype in a month just days after the company finished testing a new steel tank and at the same time as it prepares to roll another full-scale ship to the launch pad.
Postponed by several weeks after the (fleeting) success of the Starship serial number 4 (SN4) prototype, violently destroyed by a minor testing mishap on May 29th, SpaceX's fifth full-scale Starship tank section (SN5) could roll to an adjacent testing facility at any point in the next few days. In fact, SN4's successor has likely been ready to begin tank proof and static fire testing for several weeks since it was stacked to its full height on May 12th. SN4 rolled to the launch pad on April 23rd and remained SpaceX's top Starship priority until its demise more than a month later.
As it turns out, the explosion that destroyed the ship also launched a ~25 metric ton (~55,000 lb) counterweight installed a few days prior some 100m (300+ ft) into the air, where it proceeded to fall back to earth and obliterate the steel mount Starship SN4 sat on. The loss of that pad hardware necessitated its own several-week delay but SpaceX appears to be nearly done installing and outfitting replacements as of June 18th – an incredible turnaround given the scale and complexity of everything involved. Of course, the whole purpose of those rapid repairs is to get back to the business of testing Starships as quickly as possible.