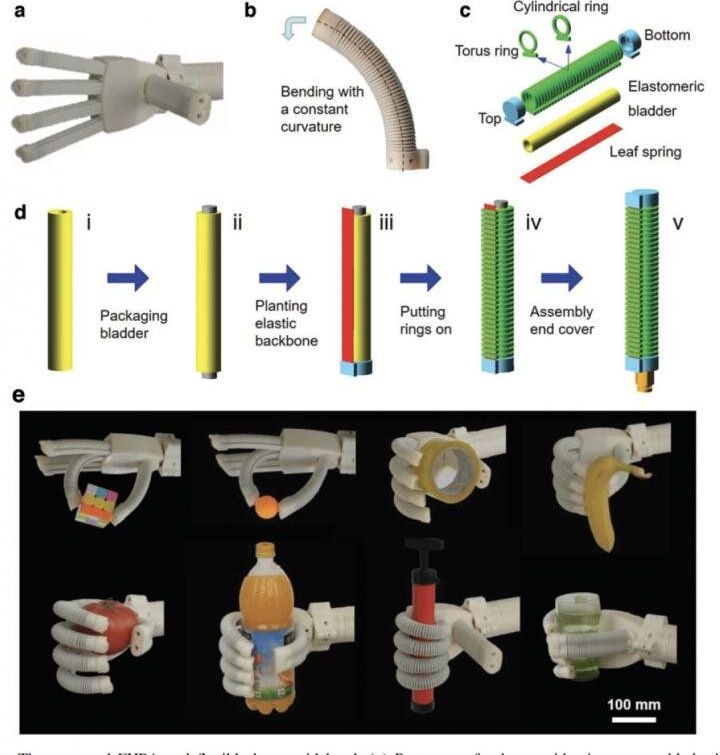 Need a robot with a soft touch? A team of Michigan State University engineers has designed and developed a novel humanoid hand that may be able to help.
In industrial settings, robots often are used for tasks that require repetitive grasping and manipulation of objects. The end of a robot where a human hand would be found is known as an end effector or gripper.
"The novel humanoid hand design is a soft-hard hybrid flexible gripper. It can generate larger grasping force than a traditional pure soft hand, and simultaneously be more stable for accurate manipulation than other counterparts used for heavier objects," said lead author Changyong Cao, director of the Laboratory for Soft Machines and Electronics at MSU and assistant professor in Packaging, Mechanical Engineering, and Electrical and Computer Engineering.