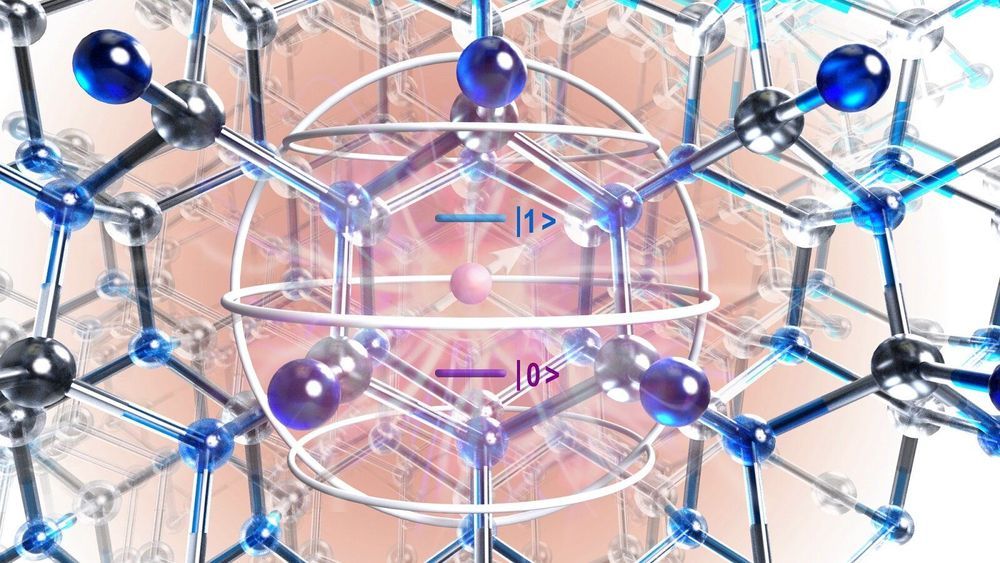 Quantum computers have enormous potential for calculations using novel algorithms and involving amounts of data far beyond the capacity of today's supercomputers. While such computers have been built, they are still in their infancy and have limited applicability for solving complex problems in materials science and chemistry. For example, they only permit the simulation of the properties of a few atoms for materials research.
Scientists at the U.S. Department of Energy's (DOE) Argonne National Laboratory and the University of Chicago (UChicago) have developed a method paving the way to using quantum computers to simulate realistic molecules and complex materials, whose description requires hundreds of atoms.
The research team is led by Giulia Galli, director of the Midwest Integrated Center for Computational Materials (MICCoM), a group leader in Argonne's Materials Science division and a member of the Center for Molecular Engineering at Argonne. Galli is also the Liew Family Professor of Electronic Structure and Simulations in the Pritzker School of Molecular Engineering and a Professor of Chemistry at UChicago. She worked on this project with assistant scientist Marco Govoni and graduate student He Ma, both part of Argonne's Materials Science division and UChicago.