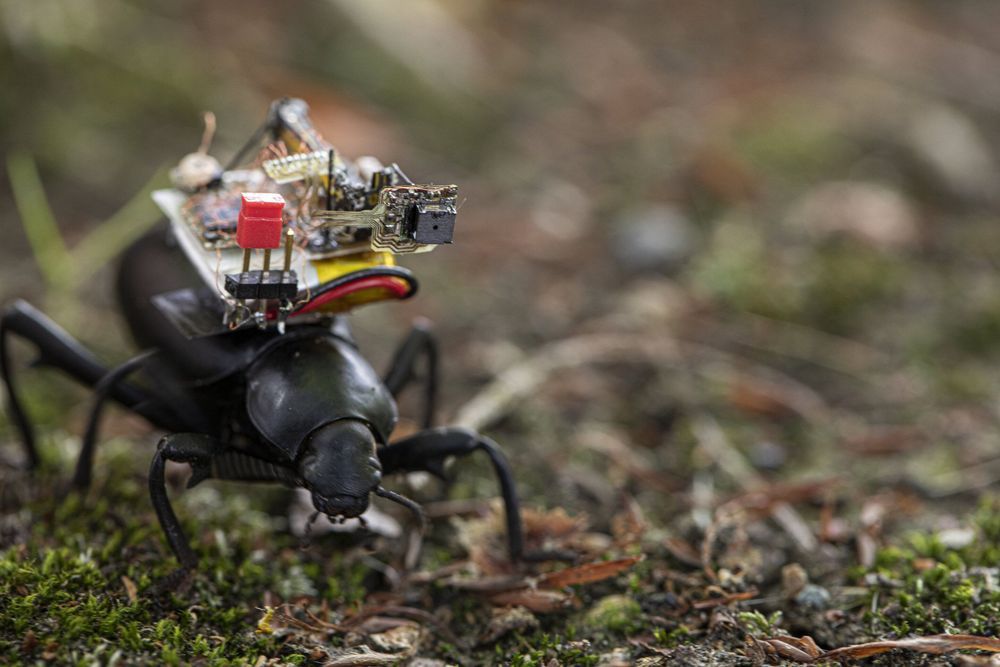 In the movie "Ant-Man," the title character can shrink in size and travel by soaring on the back of an insect. Now researchers at the University of Washington have developed a tiny wireless steerable camera that can also ride aboard an insect, giving everyone a chance to see an Ant-Man view of the world.
The camera, which streams video to a smartphone at 1 to 5 frames per second, sits on a mechanical arm that can pivot 60 degrees. This allows a viewer to capture a high-resolution, panoramic shot or track a moving object while expending a minimal amount of energy. To demonstrate the versatility of this system, which weighs about 250 milligrams—about one-tenth the weight of a playing card—the team mounted it on top of live beetles and insect-sized robots.
The results will be published July 15 in Science Robotics.