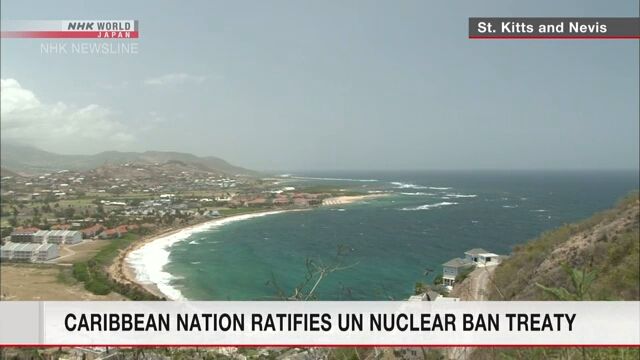 Saint Kitts and Nevis became the 44th country to ratify the UN Treaty on the Prohibition of Nuclear Weapons on Sunday, the 75th anniversary of the US atomic bombing on the Japanese city of Nagasaki. Six more ratifications are now needed to bring the treaty into force.
The Caribbean nation's foreign minister, Mark Brantley, said in a statement that the bombing of Nagasaki was the apogee of human cruelty and inhumanity.
He said his country, as a small nation committed to global peace, can see no useful purpose for nuclear armaments. He called on all nations to work towards peace and mutual respect for all mankind.