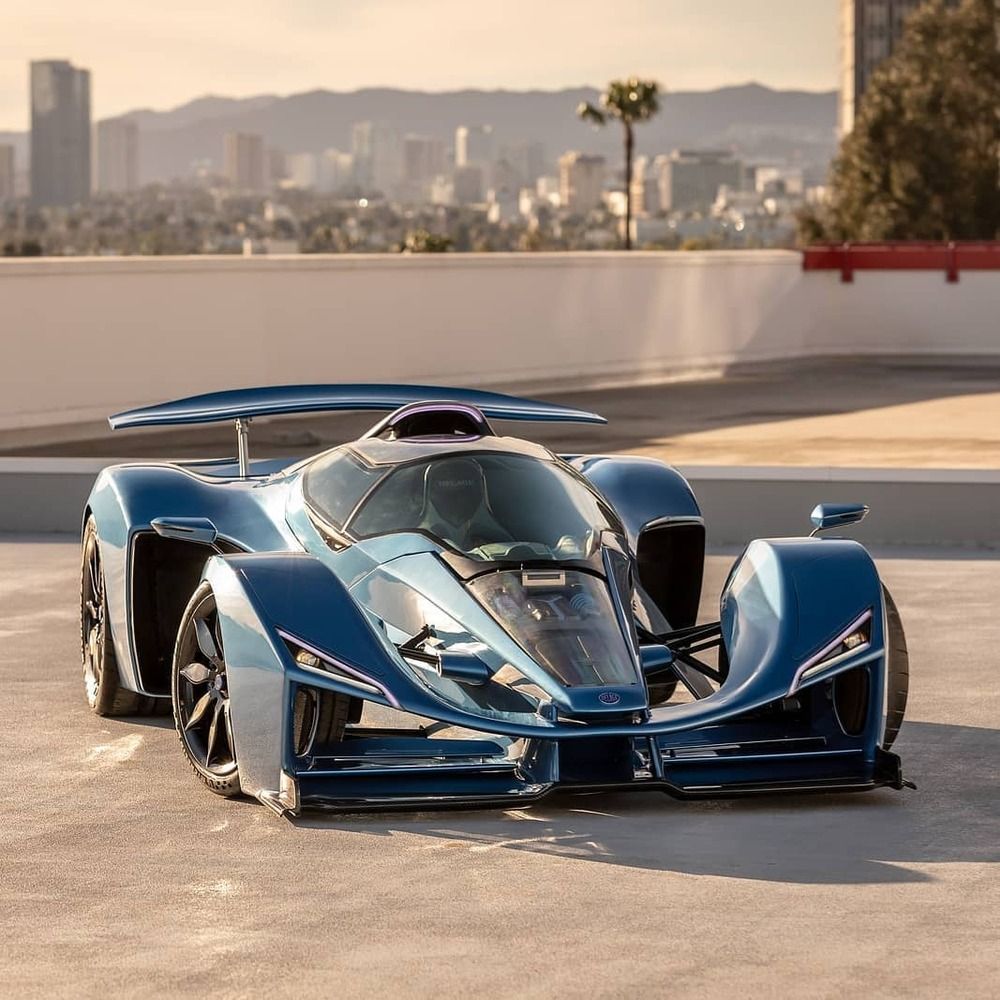 A historic French brand is set to return with one of the most extreme hypercar designs ever. The new holders of the Delage brand are squarely focused on the Nurburgring lap record with the monstrous D12 and its 7.6-liter, naturally aspirated V12.
Miami-based French entrepreneur Laurent Tapie has leased the rights to the Delage name, with an option to buy, and is building the first Delage car in some 64 years. And how! With backing from "four deeply invested billionaires" according to an interview with Robb Report, he's fulfilling his dream of an F1 car for the street.
The D12 is a wasp-waisted monster whose dart-shaped cabin is so separated from the front wheels that it might as well be an open-wheeler. Its colossal mid-mounted V12, developed in-house, will put power down through an eight-speed single-clutch transmission with an electric motor built in to form a hybrid system.