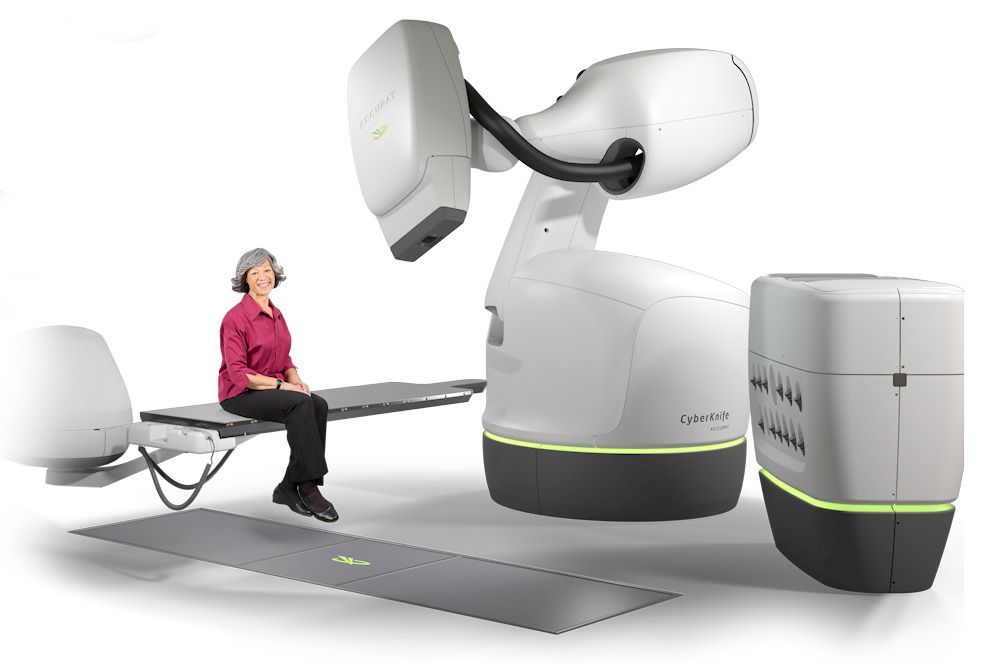 February 27, 2020 — Accuray Incorporated announced that Mercy Hospital St. Louis continues to demonstrate its commitment to improving patient outcomes with the installation of the first CyberKnife M6 System in Missouri at their state-of-the-art David C. Pratt Cancer Center. The next-generation CyberKnife System has been shown to deliver precise stereotactic radiosurgery (SRS) and stereotactic body radiation therapy (SBRT) treatments with ease, making it possible for the clinical team to expand access to one of the most advanced methods for administering radiation to more cancer patients.
SRS and SBRT are non-invasive forms of radiation therapy that use high doses of very targeted radiation to destroy tumors, in just a few treatment sessions (1 to 5). SRS is commonly used to treat conditions within the brain and spine, while SBRT is used for those tumors located outside these areas. The CyberKnife M6 System is equipped with sophisticated functionality that will streamline the creation of personalized treatment plans and reduce the time to deliver radiation treatments, enabling the Mercy St. Louis team to offer precision SRS and SBRT treatments to more patients each day.
The Mercy Hospital St. Louis team uses the most advanced radiotherapy technology to design and deliver an individualized treatment plan designed to help cancer patients take control of their disease and resume their lives. The hospital is part of the Mercy system, named one of the top five large U.S. health systems from 2016 to 2019 by IBM Watson Health. Mercy announced in 2018 that it intended to work with Accuray to enhance cancer care through advanced life-saving technology, including the CyberKnife System that was recently installed as well as Accuray Radixact Systems that will be installed at other Mercy hospitals.