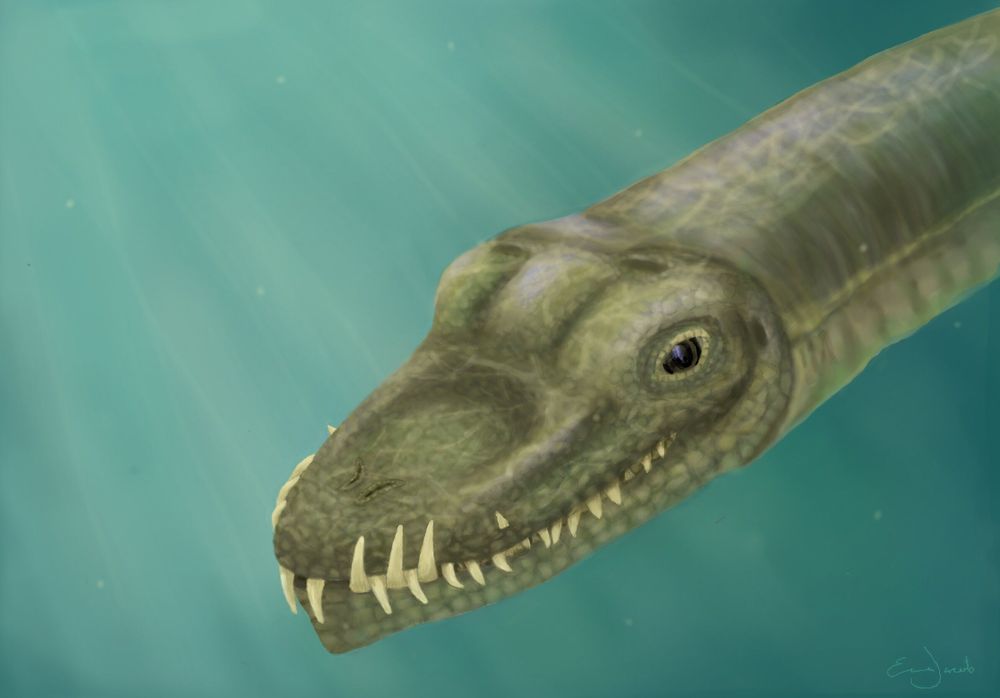 A fossil called Tanystropheus was first described in 1852, and it's been puzzling scientists ever since. At one point, paleontologists thought it was a flying pterosaur, like a pterodactyl, and that its long, hollow bones were phalanges in the finger that supported the wing. Later on, they figured out that those were elongated neck bones, and that it was a twenty-foot-long reptile with a ten-foot neck: three times as long as its torso. Scientists still weren't sure if it lived on land or in the water, and they didn't know if smaller specimens were juveniles or a completely different species—until now. By CT-scanning the fossils' crushed skulls and digitally reassembling them, researchers found evidence that the animals were water-dwelling, and by examining the growth rings in bones, determined that the big and little Tanystropheus were separate species that could live alongside each other without competing because they hunted different prey.
"I've been studying Tanystropheus for over thirty years, so it's extremely satisfying to see these creatures demystified," says Olivier Rieppel, a paleontologist at the Field Museum in Chicago and one of the authors of a new paper in Current Biology detailing the discovery.
Tanystropheus lived 242 million years ago, during the middle Triassic. On land, dinosaurs were just starting to emerge, and the sea was ruled by giant reptiles. For a long time, though, scientists weren't sure whether Tanystropheus lived on land or in the water. Its bizarre body didn't make things clear one way or the other.