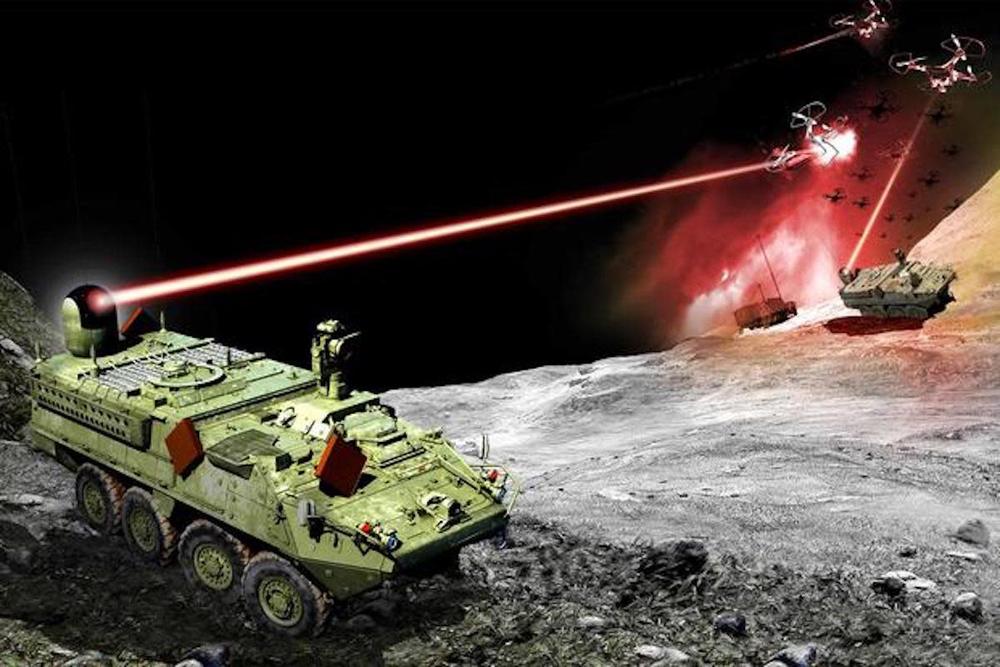 The Defense Department expects to stand up its first battalion of Stryker vehicles outfitted with high-powered laser weapons by some time next year, Army officials say.
"Expect to have the first battalion fielded in 2021 with four battalions by 2023," U.S. Army Space and Missile Defense Command chief Lt. Gen. Dan Karbler told the audience at the virtual Space Missile Defense symposium on Tuesday.
The so-called "laser battalion," as Defense One described it, would eventually deploy the new 50 kw Directed Energy-Maneuver Short-Range Air Defense (DE-MSHORAD) Stryker that the Army is working to field by 2022, a ten-fold power increase over the 5 kw-class system that artillery soldiers have been testing in Germany since early 2018.