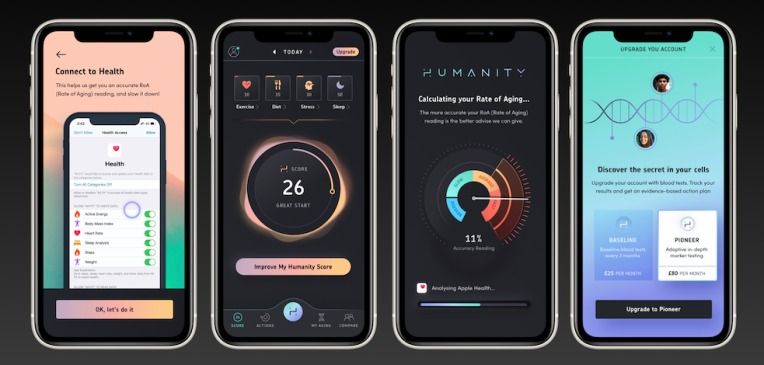 Most of us are now familiar with apps that track what's known as our 'digital biomarkers'. These include the steps, we've taken, our heart rate, and our weight. In recent years startups have appeared which can, in a relatively turnkey manner, track our 'biomedical markers', such as cholesterol levels, for instance. Few, however, are seeking to combine the two to get a 360-degree view of how our bodies are doing.
Into this gap steps Humanity Inc., which will seek to do exactly that. Founded by two seasoned entrepreneurs, Humanity will combine digital and biomedical biomarkers into a consumer app that will fully launch next year.
Today it announces it's initial seed fundraise of $2.5m, in a round led by Boston fund One Way Ventures and the legendary and long-time HealthTech Angel investor Esther Dyson, among others.