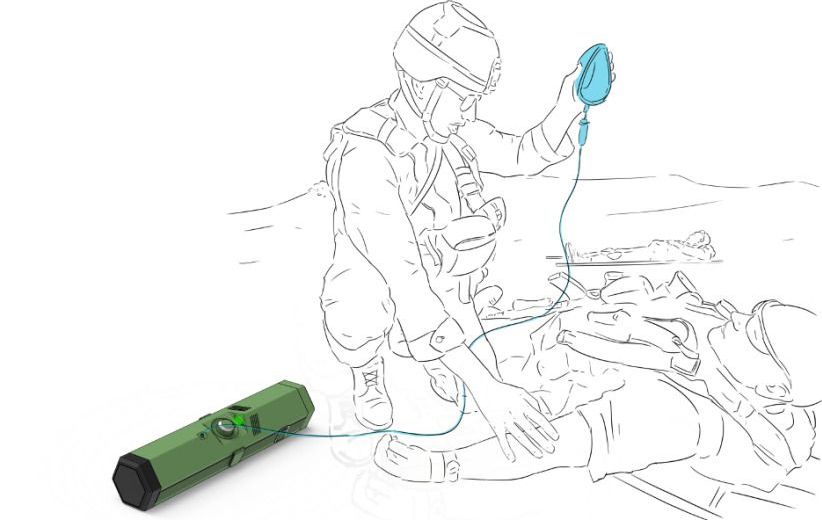 "Oxygen tanks are not allowed in the battlefield because they risk exploding and are therefore considered too dangerous," he said. "However, we have seen that in wars that Israel has fought, the complications related to the evacuation of injured soldiers without the possibility of providing them with oxygen in the meantime has caused several fatalities."
The group started to work on a solution that would not only eliminate the dangers related to traditional oxygen tanks, but would also make it easier for the oxygen to be carried around.
The result is a device about 45×18 centimeters in size that produces oxygen without the need of a thermo-dynamic process.