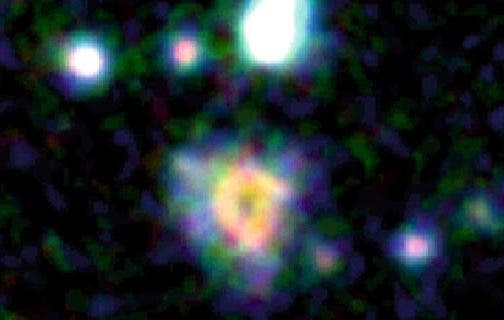 Invisible radio signals from the cosmos have revealed previously unknown phenomena from prebiotic molecules in a starburst about 250 million light-years from Earth to the true rotation of Mercury. But the most famous occurred on August 6, 1967, when a squiggly stretch of high-speed recordings occupying less than a quarter-inch of astronomer Jocelyn Bell Burnell's radio-telescope readouts revealed the first sign of something strange — an unknown cosmic mystery.
The minuscule signal appeared over and over again in the same part of the sky and she realized she was looking at a cosmic mystery — a repeating string of radio pulses spaced a bit more than a second apart that were unlike anything anyone had ever seen before. Bell-Burnell had detected the first evidence of a pulsar LGM-1 for Little Green Men. They thought the pulses could possibly be a beacon from an alien source.
Fast forward to today — mysterious circles of radio waves have left astronomers who are part of a pilot survey for a new project called the Evolutionary Map of the Universe (EMU) baffled with no idea how they formed, or even how big or far away they are. They don't seem to match anything that has been seen before in the cosmos. The researchers dubbed them Odd Radio Circles, or ORCs.